Bienvenidos a la página web del Dr. James F. Boynton, uno de los cirujanos plasticos más prestigiados en Houston, Texas. Dr. Boynton esta certificado por la Junta Americana de Cirujanos Plásticos (American Board of Plastic Surgeons) en cirugía plástica y usa las técnicas mas avanzadas en cirugía cosmética y reconstructiva.
Boynton Plastic Surgery es la práctica privada de Dr. Boynton en Houston, Texas. El Doctor Boynton y su personal bilingüe brindan un servicio de alta calidad y servicio personalizado a cada uno de sus pacientes. Desde el momento que nos llama para hacer su consulta estará en muy buenas manos y le explicaremos todo los pasos a tomar. En su consulta, Dr. Boynton se toma su tiempo en hablar con sus pacientes para entender exactamente cuales son los objetivos de la persona. Siempre es muy honesto y explica con mucha claridad su opinión médica y recomendación para los procedimientos que usted este interesado y las cuales él lo pueda ayudar.
Las oficinas de Boynton Plastic Surgery están ubicadas en la zona de Galleria / Tanglewood en Houston, Texas. Dr. Boynton es el Jefe de Cirugía Plástica en Memorial Hermann Memorial City Hospital y tiene privilegios de operar en los mejores hospitales en Houston. El perfecto cuidado y atención del paciente es la prioridad más alta para Dr. Boynton y los hospitales donde realiza sus cirugías.
"El Dr. Boynton tiene una pasión por el arte y ciencia de la cirugía plástica. Intuitivamente mezcla su ojo artístico con la detallada precisión de un científico, los resultados del Dr. Boynton son hermosos y naturales. Él es firme en su compromiso a la seguridad y el compasivo cuidado de sus pacientes."

Dr. Boynton se especializa en los siguientes procedimientos quirúrgicos estéticos:
Aumento de senos
Reducción y/o levantamiento de senos
Liposucción
Abdomenoplastia (tummy tuck)
Rejuvenecion facial
Cirugía de los parpados o blefaroplastia
Cirugía de nariz o rinoplastia
I-guide levantamiento de rostro
Mommy Makeover
Ginecomastia
Vea Nuestra Galería
Servicios no-quirurgicos incluyen:
Botox
Juvederm
Clear and Brilliant
Liposonix
Sculptra
Radiesse
Estudios Médicos
Dr. Boynton estudio en Duke University y recibió su titulo de Medico d la Escuela de Medicina de la Universidad de Texas (University of Texas Medical School at Houston). El hizo su residencia en cirugía general en Phoneix Integrated Surgical Residency del 1998-2001. Del 2001 – 2002 completo un Fellowship en Investigacione de Microcirugía en CHRISTUS St. Josephs Hospital, Houston TX. También se especializo en Cirugía de Manos haciendo un Fellowship en Baylor College of Medicine, Houston Tx (2002-2003). La residencia de Cirugía Plástica la hizo en CHRISTUS St. Joseph Hospital, Houston TX.
Board Certification
Diplomate of the American Board of Plastic Surgery
Privilegios de Hospitales
Memorial Hermann Memorial City Hospital, Section Chief of Plastic Surgery – Houston, TX
Memorial Hermann Northwest Hospital and Outpatient Surgery Center – Houston, TX
First Street Surgical Hospital and Surgicenter – Bellaire, TX
The Methodist Hospital – Houston, TX
St Luke's Episcopal Hospital – Houston, TX
St Joseph Medical Center – Houston, TX
Memorial Hermann –Texas Medical Center Hospital – Houston, TX
Methodist West Houston Hospital – Katy, TX
CHRISTUS St Catherine Hospital – Katy, TX
The Women's Hospital of Texas – Houston, TX
Sociedades Profesionales
The American Society of Plastic Surgeons
The American Society for Aesthetic Plastic Surgery
American College of Surgeons
Texas Society of Plastic Surgeons
Houston Society of Plastic Surgeons
Harris County Medical Society
Texas Medical Association
University of Texas – Houston Medical School Alumni Association

Pacientes Internacionales
Le ayudaremos a planear su visita
Nosotros podemos ayudarle a organizar su visita a Houston para su cita con el Dr. Boynton.
Permítanos atenderle ofreciéndole desde el transporte del aeropuerto, bajas tarifas en el hotel, algunos alimentos incluidos, tips de turismo en la ciudad, etc.
Contactenos al (713) 800-6060 o contacte nuestra coordinadora de pacientes internacionales Carolina D'Agostino por email carolina@boyntonplasticsurgery.com y ella se pondrá en contacto con usted.
Locations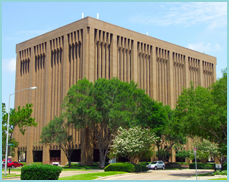 Welcome to Boynton Plastic Surgery. We invite you to view a short video presentation to meet Dr. Boynton and his staff and explore the beautiful office.