Definition of Complex Wound Care
Complex wound care refers to surgical or non-surgical treatments for serious wounds. There are several different techniques that can be used.
Who needs reconstructive plastic surgery?
If you have a traumatic wound, a pressure ulcer (also referred to as a "bed sore"), or other severe wound such as a burn, you may benefit from complex wound care and reconstructive plastic surgery by Dr. Boynton. These treatments take into account the complexity of the wound as well as the condition and health issues of the patient.
Overview of Reconstructive Plastic Surgery
The treatments for complex wound care include simple wound care, debridement, skin grafts, acellular dermal matrices, local tissue flaps, and free tissue transplantation.
Simple wound care and debridement involve cleansing and removing bacteria from the wound on a regular basis by utilizing a special regimen of dressing changes to ensure that it does not become infected. Special bandages may be used that protect against new bacteria, promote healing of the tissues, and promote new skin growth. This technique is used when surgery is deemed unnecessary or when surgery is not possible usually because of advanced health decline and high risk of doing anything surgical with that particular patient. Depending upon the severity of the wound, healing can be a lengthy process.
In the event of a skin graft, a thin layer of skin is removed from a healthy part of the body, usually the front of the thigh, and sutured over the wound area. The skin heals both in the new location and where the graft was taken. Dr. Boynton also has advanced training and expertise in utilizing acellular dermal matrices, which are "biologic" products that can be placed into the wound bed and serve as a scaffolding to allow new blood vessels to grow into it and eventually support an overlying skin graft. In many cases, usage of these materials can circumvent the need for more advanced flap reconstruction especially in elderly patients with other health issues. There are many state-of-the-art surgical techniques in wound care that Dr. Boynton has advanced expertise in such as Wound Vac or negative pressure therapy, Versajet technology, and the usage of acellular dermal matrices.
A local tissue flap involves taking tissue, including blood vessels, nerves, and sometimes muscle, from an area near the wound. This tissue flap is cut only on "three sides" and left attached on one side (referred to as the "pedicle"). It is then repositioned or transposed over the wound and sutured in place. Sometimes a skin graft is necessary to cover the "donor site" that is left behind after mobilizing the flap.
A free tissue implant involves taking tissue, including blood vessels, nerves, and frequently muscle, from another part of the body and completely detached it so it is "free." This is followed by re-attaching it to the wound area by utilizing microsurgery and an operating microscope to hook up the small blood vessels (arteries and veins) and sometimes nerves.
Recovery After Reconstructive Plastic Surgery
For most skin grafts, nearly all local tissue flaps, and all free tissue implants, you will be asleep under a general anesthetic during your surgery, which will take place in a hospital, or outpatient surgery center. The length of your hospital stay will vary depending upon the type of surgery and the severity of your wound.
Dr. Boynton will review your case with you and tell you what you can expect during your recovery. Your healing process will be determined by your wound and the type of surgery that is necessary, as well as the health and healing capacity of the patient. You will need someone to drive you home after your hospital stay, and you will probably need help around the house for awhile.
If your surgery took place on your arm or leg, for example, you may need help with household tasks during the entire healing process. Dr. Boynton will monitor your progress during follow-up visits, and you will be instructed how to wash and change your dressings. You may not be able to bathe for a few days, and you will experience some swelling, bruising, numbness, and pain during the healing process.
Dr. Boynton will let you know if elevating the affected area is advised, and you will be usually be given prescriptions for pain medication and an antibiotic. It may be several months before you will be able to see the final results of your surgery, and it may be some time before you experience feeling in the wounded area. When sensation begins to be restored, you are close to the end of your healing process. Physical therapy is often a corollary to any reconstructive surgical procedure and may also be necessary to restore proper movement.
Surgical Risks
Complex wound care helps to heal, restore function, and restore normal appearance to damaged tissues. These treatments are generally very safe procedures, but wounds and surgery always carry some risk. These risks include infection, scarring, loss of the flap or graft, and blood clots or bleeding, all of which can be treated. In some cases, transplanting tissue may not be successful, and further reconstruction may be necessary.
Schedule a Consultation for Complex Wound Care
Please contact our practice to schedule a consultation with Dr. James F. Boynton. Dr. Boynton can talk with you about complex wound care and discuss your options for treatment.
Locations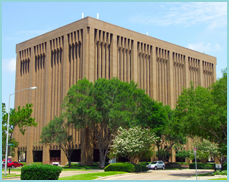 Welcome to Boynton Plastic Surgery. We invite you to view a short video presentation to meet Dr. Boynton and his staff and explore the beautiful office.
Dr. Boynton has many patients that travel from nearby towns and neighborhoods to seek his care and expertise. To better assist you, we have conveniently provided driving directions to our office from the following locations: