Rhinoplasty or nasal surgery (can be referred to as "nose job") is also a very common procedure performed which brings together the art and science of plastic surgery.  This involves subtle changes to the appearance of a patient's nose that they may not be happy with in order to refine, sculpt and reshape the nose. The nose occupies the middle third of the face and really is a central facial feature in each patients appearance. Sometime's patients may be born with a large "hump" or feature of their nose they may not like, other times there may have been an broken nose or injury that has changed the appearance of the nose. Dr. Boynton regularly performs open septorhinoplasty whereby the nose is opened via a tiny incision across the columella (thin bridge of skin between the nostrils) with all the remainder of the incision occurring internally (inside the nose). This allows him to change and reshape the cartilage, remove any excess hump, move the bones if the nose is too wide, etc. In each case he is also performing a septoplasty to remove the excess septum and straighten it which invariably improves patients breathing thru their noses.
Before
After
View the Gallery
Many people have some degree of septal deviation even though they may not even recognize it. This affects nasal breathing and can be very debilitating. Dr. Boynton's goals in each patient is aesthetic and functional improvement…..improving the appearance of the nose as well as its function- which effectively is improved nasal breathing.
Sometime insurance will cover the septoplasty portion of the procedure which is done in conjunction with the "nose job" or rhinoplasty.
The recovery is rapid. Patients can usually the procedure is outpatient, Patients will have splints inside the nose and an external splint on the nose for one week. The sutures and splints are all removed at the end of the first week and small tapes are applied for the following two weeks.
Discomfort is mild.
Dr. Boynton utilizes state of the art imaging technology to simulate changes to the nose and effectively communicate those changes to his patients in their initial consultations.
Schedule a Rhinoplasty Consultation
If you would like to schedule a rhinoplasty consultation, please contact Dr. Boynton today. He will be happy to meet with you and discuss your goals, as well as all aspects of the nose surgery procedure.
Locations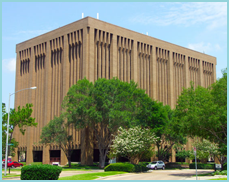 Welcome to Boynton Plastic Surgery. We invite you to view a short video presentation to meet Dr. Boynton and his staff and explore the beautiful office.
Dr. Boynton has many patients that travel from nearby towns and neighborhoods to seek his care and expertise. To better assist you, we have conveniently provided driving directions to our office from the following locations: