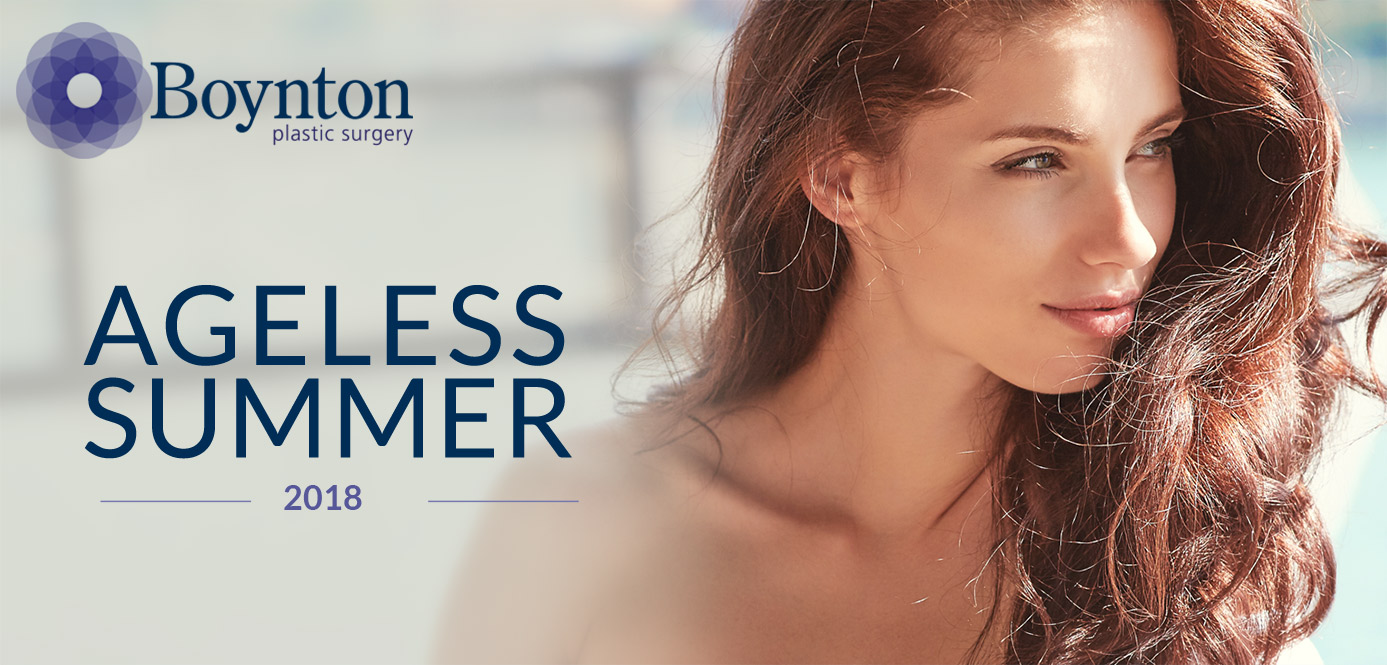 Whether your plans include relaxing by the water or enjoying warm evenings out on the town, be proud of the way you look this summer! Boynton Plastic Surgery offers numerous surgical and non-surgical treatments that can turn back the hands of time and rejuvenate your appearance with beautiful results. From excellent values on XEOMIN® and Restylane® injections to savings on microneedling, VANQUISH ME™ fat reduction, and more—don't miss out on our summer specials!
20% Off Restylane®
Restylane® dermal fillers are great for smoothing lines and wrinkles, restoring youthful facial volume, and/or augmenting the lips with natural-looking results. Dr. Boynton offers the full family of Restylane® products, including Restylane-L, Lyft, Silk, Refyne, and Defyne. Right now, get 20% Off any Restylane® products.
$160 Off XEOMIN®*
Want to get rid of frown lines? Similar to BOTOX® injections, XEOMIN® can significantly improve the appearance of wrinkles between the brow for a more youthful, refreshed aesthetic. In addition, this innovative injectable can be used to treat excessive underarm sweating. Dr. Boynton is offering $160 off XEOMIN® treatments of 35 units or more.
$100 Consultation Fee Applied Toward Minor Procedures
Save on treatment by applying your $100 consultation charge toward the total expense of any minor procedure booked with Dr. Boynton. This includes earlobe repair, mole and small lesion removal, scar revision, and more!
20% Off SkinPen Microneedling
SkinPen is a minimally invasive microneedling technique that stimulates the body's natural healing response to improve the appearance of hyperpigmentation, fine lines and wrinkles, acne scars, stretch marks, and more. Treatment is relatively quick (often 30 minutes or less per session), and it can be performed on all skin types with minimal to no downtime.
Complimentary VANQUISH ME™ Treatment**
Book a surgical procedure with Dr. Boynton and receive one BTL VANQUISH ME™ treatment on us! This non-surgical fat reduction procedure uses high-frequency energy to eliminate fatty tissue without incisions or scarring. In addition, there is little to no downtime, and treatment can often be completed over a lunch hour.
Birthday Special: $250 Off Cosmetic Surgical Procedures***
Give yourself a birthday gift! If it's your birthday month, you can get up to $250 applied toward a surgical procedure of your choosing, including breast augmentation, facelift, tummy tuck, and more.
*$160 off XEOMIN® injections of 35 units or more.
**One complimentary VANQUISH ME™ treatment when you schedule a surgical procedure.
***$250 off cosmetic surgical procedures, not including minor procedures, if surgery is booked within birthday month.