Patients that have changes from weight loss or pregnancy often are bothered by the appearance of their abdomen. These changes may include loose abdominal skin and stretch marks, extra lipodystrophy (fat deposits) and even rectus diastasis (a stretching out of the rectus muscles after pregnancy) all effect the appearance and even function of the abdomen. Even the most slender women do not escape some changes of pregnancy to their abdominal area. There are patients that may be quite thin and have very little extra skin, but the muscles may be stretched out and can affect posture, appearance in clothing, and especially women are unhappy with their tummies in a seated position with overhanging skin and fullness.
Before
After
View the Gallery
An abdominoplasty or tummy tuck is a surgical treatment for this that involves removing the unwanted loose skin utilizing a low lying incision that can be concealed in most bathing suits or undergarments. The muscles are also tightened or "plicated" as well to restore the often desired "flatness" that every woman yearns for after having kids. This is also complemented with liposuction in the hip or flank areas to restore the feminine curve from the torso to the hip. This is a common procedure that patients undergo and stay one night in our state-of-the-art surgical facility with a private room. Patients need to allow two weeks for recovery for time to heal but are able to shower even the next day after surgery.
Patients that lose more than 80 lbs (either from diet and exercise or from a bariatric surgical procedure such as lap band) often need a tummy tuck. Sometimes there is so much loose skin about the abdomen and torso they need a circumferential body lift. Dr. Boynton typically performs this as a staged procedure in two parts, approaching the front abdomen first and coming back for the back part 3 months later. The overall healing and incisions appear better when it is done in two steps.
Given the current fashion trends of low rise jeans, women want a sexy, shapely, contoured abdomen without any "muffin top". It is the blend of using liposuction and abdominoplasty together that will recreate the waistline and restore the youthful abdomen. Dr. Boynton uses a low incision that will be concealed even in modern wear.

Common Questions:
What is the recovery time? Back to work? Working out?
Patients need to plan to be off work for 2 weeks. Working out as far as cardio can be started at 2 weeks. Light weights can commence at 4 weeks. Situps or crunches need to wait 6 weeks.
How long will I be in the surgery center or hospital?
Patients simply stay overnight and go home usually by 7 or 8 am the morning after the procedure.
Will I have drains?
Yes. Drains help remove the fluid that the body creates after the surgical "undermining" of the abdomen during the procedure. They are not a big deal and are well concealed within clothing. My patients are able to shower the next day with drains and they are usually removed 6-7 days after surgery.
What will my belly button look like?
The belly button will look a little funny for a few weeks as it heals. Often it is the slowest part to heal and requires a simple gauze to be placed "in the hole" for few weeks. The incision heals "inside" the belly button leaving a natural appearing belly button after the procedure.
How long will the incision be?
Dr. Boynton utilizes a shorter and lower scar for his tummy tucks than most traditional techniques. Patients that have had tummy tucks complain most about the scars on the sides. Some techniques involve a "high angled" scar that juts out from a swim suit. Dr. Boynton does perform this technique and keeps his low. Some patients with massive weight loss (greater than 80 lbs) may require an "extended" tummy tuck or abdominoplasty which may extend a bit farther around if there is loose skin that needs to be addressed on the "side."
What about a mini-tummy tuck?
Mini tummy tucks are "mini" with their results. This technique only removes a small amount of skin, the lower abdomen is plicated leaving the upper abdomen loose which often leaves a noticeable bulge in the upper abdomen. It also pulls the belly button down. There are very few "true" candidates for this procedure. Most patients that think they need a "mini" actually need a full tummy tuck and are not happy with a mini. The recovery is not that much faster and patients are not happy with the overall results.
When you tighten up the muscles will they still function normally?
Absolutely. The covering or "fascia" of the muscles is tightened in order to centralize the rectus abdominis (six pack muscles). They actually function better from a physics standpoint since they are back "in place" where they were prior to the weight gain or pregnancy.
When can I resume eating?
Most patients had liquids the day of surgery and resume low salt, non spicy or greasy solid foods the day after surgery.
Will I need a two stage procedure ever? With extra liposuction on the top?
Some patients have quite a bit of "fullness" at the top part of the abdominal area. This area cannot be liposuctioned much at the time of a tummy tuck because it can jeopardize the blood supply to the skin and effect healing. So for safety reasons when this area needs more correction than can be done with a tummy tuck, a second outpatient procedure is performed to focally address this area at 3 months after the tummy tuck with liposuction as a one = hour outpatient procedure.
What is a dog ear deformity?
This is a small area of fullness at the corner or end of the incision. If one arises and needs correction, it can usually be done as a minor procedure in the office.
Do you use pain pumps?
Yes. Our practice was of the first to conduct research with pain pumps after tummy tuck and found it is be helpful in lessening pain and discomfort.
Schedule a Tummy Tuck Surgery Consultation
If you would like to know more about tummy tuck surgery and abdominoplasty, or if you are interested in combining the procedure with a breast augmentation or other cosmetic surgeries, please contact Dr. James F. Boynton today. Our plastic surgeon can meet with you for an initial consultation to talk about your goals and answer all of your questions.
Related Posts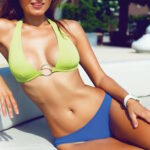 Can 'Dog Ears' After Tummy Tuck Surgery Be Corrected?
In plastic surgery, a "dog ear" refers to puckering of…
What is the Difference Between a Full and Mini Tummy Tuck?
The difference between a mini tummy tuck and a full…
Locations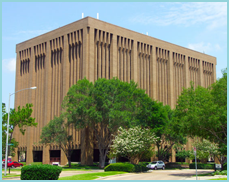 Welcome to Boynton Plastic Surgery. We invite you to view a short video presentation to meet Dr. Boynton and his staff and explore the beautiful office.
Dr. Boynton has many patients that travel from nearby towns and neighborhoods to seek his care and expertise. To better assist you, we have conveniently provided driving directions to our office from the following locations: