SkinPen®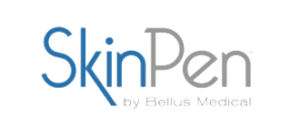 SkinPen is a minimally invasive microneedling procedure designed to stimulate the skin's ability to naturally repair itself. At our practice, board-certified plastic surgeon James F. Boynton, MD offers this revolutionary treatment to nonsurgically improve the appearance of fine lines and wrinkles, stretch marks, hyperpigmentation, acne scars, and various other perceived skin imperfections. Additionally, it can help reduce enlarged pores as well as produce a more radiant, even skintone. Administered in the comfort of our office, SkinPen can be used on virtually any area of the body, and it has proven to achieve exceptional skin rejuvenation results with little to no downtime.
Benefits of SkinPen®
Different than other more traditional microneedling techniques, SkinPen employs straight needles that are both adjustable and disposable, allowing for customized treatment of different skin types and thicknesses, as well as a greater degree of safety. Other benefits include:
Minimally invasive treatment
No thermal energy or skin removal required
Can be used on all skin types
Can treat skin on the face, neck, chest, abdomen, back, arms, hands, and legs
Relatively quick treatment with no significant downtime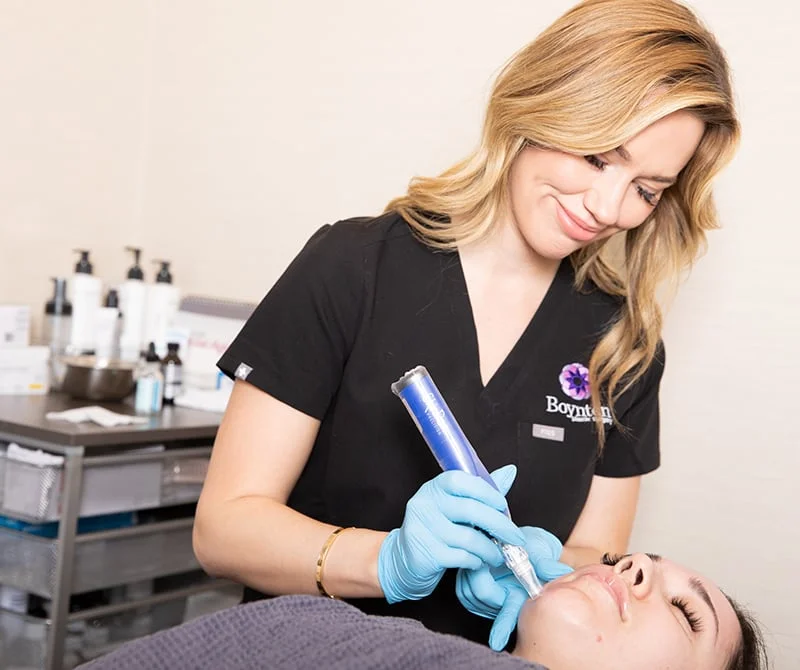 The SkinPen® Treatment and Results
During treatment, the SkinPen device is used to create hundreds of vertical, microscopic channels in the targeted area of skin. These fractionated "injuries" to the dermis effectively initiate the production of new collagen and elastin, resulting in a rejuvenated appearance as the skin naturally heals itself.
Some minor swelling and redness similar to that of a sunburn may occur immediately after the SkinPen procedure, though these symptoms should fade relatively quickly. Most patients are able to resume their normal daily routines the same or following day using makeup to cover any signs of treatment, if necessary.
Results generally appear within a week and often gradually improve as more healthy cells are produced while the treated skin continues healing. Depending on the particular areas and/or concerns being addressed, multiple SkinPen treatments may be necessary to achieve optimal outcomes.
Ultimately, SkinPen can be an excellent way to rejuvenate the appearance of your skin for a beautiful, healthier look and feel.
Contact Our Office
For more information about skin rejuvenation with SkinPen, or if you would like to schedule a consultation at our office, please contact us today.