One of the things Dr. James F. Boynton specializes in is revision breast augmentation surgery, also referred to as breast revision surgery and/or breast implant revision. This procedure is typically performed after someone has already had breast augmentation elsewhere but is unhappy with the size, symmetry, shape, and/or feel of their breasts. Dr. Boynton routinely sees patients for revision breast surgery cases in which the implants are exchanged for another type, size, and/or shape. This procedure can also address the breast pockets if, for example, the implants are above the muscle and they are going to be switched to below the muscle; and/or if the "capsule" has to be opened, removed, or even redesigned to allow the implant to "sit" better on the chest wall. Each particular patient's case is really individualized and tailored to their specific concern and/or problem.
It is not uncommon for some patients to have already had three or more breast revisions before coming to our office. Dr. Boynton has dedicated a significant portion of his practice, expertise, and time to becoming an aesthetic breast revision specialist. He is passionate about all aspects of aesthetic breast revision. Our Houston plastic surgeon can resolve numerous concerns you may be having with a previous breast augmentation and create results that successfully achieve your goals. Please take a look at the sections below for more information on this advanced procedure, and contact us today with any questions you may have.
What Are the Most Common Reasons for Breast Revision Surgery?
There are a number of reasons a patient may consider revision breast augmentation surgery, and the procedure can provide a variety of benefits, depending on one's individual needs and goals. All patients who have ever had breast augmentation of any sort will eventually need surgery again, as breast implants (whether saline or silicone gel) are not "living tissue"; implants have a shelf-life and will need to be changed.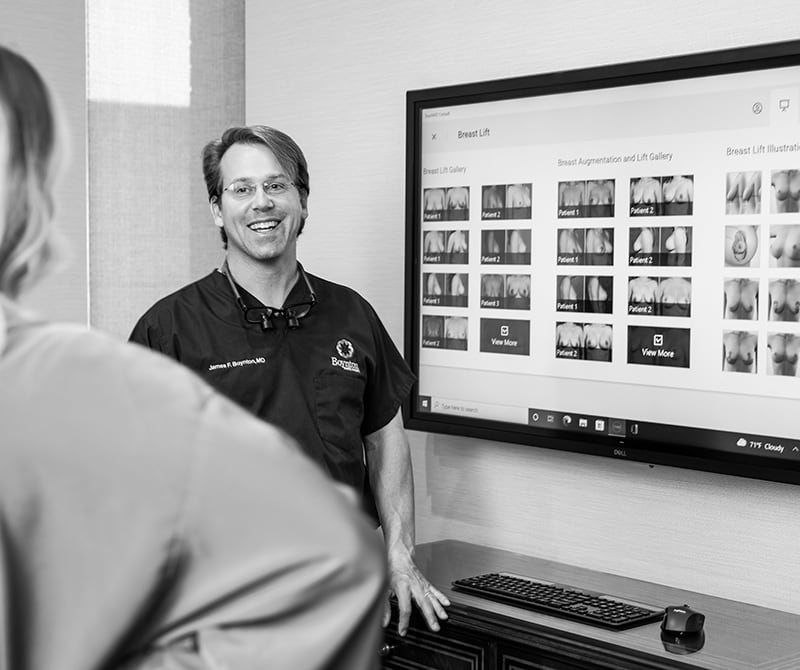 Some of the most common reasons for breast implant revision surgery include:
Capsular Contraction
The most common revision is probably "capsular contraction," which is a "hardening" that some women experience after having breast implants—mostly it is on one side but it can also be seen on both sides. This is more common in patients with "really old silicone implants" that have hardened, which is often caused by rupture or leaking of these very old silicone gel breast implants. Dr. Boynton is very experienced at removing the old implants (and material if necessary), removing the old capsules, and replacing a new set of implants, which can lead to improved shape and feel.
Implant Malposition
Patients may also have malpositions (the implant falls to a lower position or to the side). Malposition is the other most common situation that requires breast revision of a previous breast implant. Sometimes the implants can be too high (known as a "high-riding" implant) or fall too low (known as "bottoming out"). Many patients experience implants that also fall to the sides (lateral malposition), especially when they lie down. Saline breast implants are typically "heavier" than silicone gel breast implants, and this can exacerbate the issue. Implants that get too close together can sometimes create symmastia (where the implants are touching). Each of these scenarios requires a well-thought-out, individualized plan that includes removing the old implants, choosing the right replacement implants, selecting the proper pocket and tissue plane, and revising the capsule—the latter of which sometimes involves tightening the capsule, removing parts of the capsule, shaping it, and/or adding an ADM (acellular dermal matrix) such as Strattice™. All of these techniques are extremely important in malposition cases.
In some cases, during the patient's initial breast augmentation procedure, the implants were placed through the armpit, nipple, or even belly button; these are techniques that, in Dr. Boynton's opinion, may leave a much higher chance of capsular contraction and implant malposition.
Breast Implant Upgrade or Removal
Newer implant devices and options for patients continue to improve as implant technology improves. For instance, silicone gel implants have become more cohesive. Most patients that have old saline implants eventually want to get them changed out to silicone gel because of the improved feel and appearance. Sometimes, patients have revision breast augmentation to remove aging implants, but most of the time it is to "remove and replace" or to make a size change.
Breast Asymmetry
Sometimes, breast implant revision surgery is considered based on subtle asymmetries between the two breasts in terms of size, shape, or position of the implant on the chest wall. Malposition is another major issue that can occur, where implants fall down below the crease or to the side and give the breasts an asymmetrical appearance. In some cases, this requires GalaFLEX® (Dr. Boynton primarily uses the advanced GalaSHAPE® 3D version) or Strattice™ procedures to support the implant and keep it from moving.
General Dissatisfaction With Previous Results
Another reason patients consider revision breast augmentation is general unhappiness with their appearance from a previous surgery. A revision procedure can often help individuals achieve the results they were hoping for, depending on the patient's goals and wishes. Dr. Boynton really strives to understand each patient's goals and wishes and to develop an individualized plan for revisional aesthetic breast surgery in order to achieve them. Sometimes this involves staging the treatment over multiple procedures, rather than a single operation.
Implant Placement / Site Change
For some patients, revision breast augmentation may involve site changes (also known as pocket changes) – i.e. changing the implants from above the muscle to under the muscle. Many patients with old saline breast augmentation (especially if they are on top of the muscle) really hate the "sloshing" of fluid that, in many cases, can be visible even on the outside in various positions, depending on how thin the tissues are. When this is the case, Dr. Boynton typically likes to remove the old implants, perform a site/pocket change to under the muscle, and replace the implants with one of several types of silicone gel implants. This often leads to a much more natural shape and better feel, and the wrinkles/ripples typically go away.
Implant Size
Another common revision is for patients who are unhappy with implants that are too large and they want to be "downsized." This often involves removing the implants, "tightening" the capsules, and placing smaller implants. In some cases a breast lift may also be necessary, as sometimes patients have laxity of the breast tissue, whereby it is literally "falling off" the implant (this is sometimes referred to as the "Snoopy deformity" and cannot be ameliorated by just breast augmentation alone). Performing a breast lift over the existing implant can provide shape improvement and change when it is necessary, but Dr. Boynton has a technique that allows for some tightening "internally" without the need for adding a breast lift incision.
Implant Appearance
Implants can "drift" to the side or below the natural crease under the breast (malposition of breast implants), or they can sometimes be too close or even too "visible"—showing ripples and wrinkles that may not be desired. Dr. Boynton regularly performs revision surgery to correct these problems.
Implant Removal
In less common cases, patients will opt for breast implant removal altogether rather than replacement. Dr. Boynton is amenable to this desire and can remove your implants utilizing advanced techniques.
Am I a Candidate for Breast Implant Revision Surgery?
If you are in reasonably good overall health and in need of revision breast augmentation surgery, you may be a candidate for this procedure. Dissatisfaction with results from a previous breast augmentation, complications that have arisen from a previous augmentation, and the need or desire to upgrade or exchange the implants (such as a change from saline implants to silicone gel implants), change the placement of the implants, or remove the implants altogether are common reasons patients consider revision breast augmentation. In the "Benefits" section above, you will find extensive details on some of these situations and others that may propel an individual to seek revision breast augmentation in order to achieve their goals.
During your initial consultation, Dr. Boynton will perform a comprehensive evaluation and determine your candidacy for revision breast augmentation. He will answer all of your questions and, if this procedure is right for your needs, will discuss the techniques most appropriate for your expectations.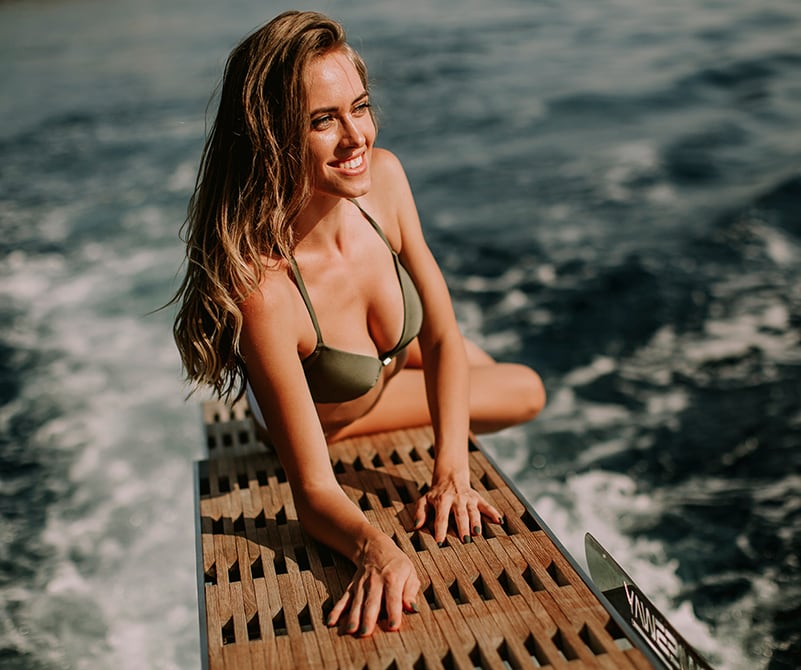 Neo Pocket Revision Breast Augmentation Technique
Also referred to as the neosubpectoral technique, the neo pocket method for breast revision surgery can often be an excellent option for patients interested in downsizing/upgrading their implants, as well as those who are experiencing capsular contracture, malpositioning, and/or other complications from implants that have been placed underneath the pectoral muscle during a previous augmentation. With this approach, a new implant "pocket" is dissected in front of the anterior wall of the preexisting capsule, and the original pocket is then collapsed and secured to the chest wall. The inframammary fold (the natural crease underneath the breast) can also be raised and repositioned properly during the procedure for an optimal outcome. With the neo pocket method, a textured, anatomically shaped, form-stable cohesive gel implant is most commonly utilized, as Dr. Boynton has found that this type of implant creates the best results for most individuals.
Dr. Boynton is currently one of only a few plastic surgeons in Houston to offer the innovative neo pocket technique for revision breast augmentation surgery. The key advantage of this implant revision method is that it enables the new implants to be resituated underneath the muscle as opposed to changing their location to a subglandular position. Compared to other revision approaches, additional benefits of the neo pocket technique may include a quicker, more accurate procedure, reduced discomfort, and a diminished risk of future/recurring complications.
Ultimately, the neo pocket method has proven to help Dr. Boynton achieve beautiful, natural-looking results for qualified revision breast augmentation candidates.
Strattice™ Revisional Breast Surgery
Patients with weak or thin breast tissue, as well as those who have had implant rippling or capsular contracture that resulted from a previous breast augmentation, may benefit from an advanced dermal grafting technique called the Strattice™ Reconstructive Tissue Matrix, or Strattice™ ADM (acellular dermal matrix) breast revision. The Strattice™ reconstructive tissue matrix is placed in the breast pocket to reinforce weak tissue and support new cell growth and regeneration of your own tissue.
A soft, natural product, Strattice™ basically works as an "internal bra," providing the implants an extra layer of support and protection. It helps to secure the implant in place and reduce the potential for complications that may have occurred from the original breast implants. The Strattice™ ADM can also increase the chances of more natural-looking results.
Soft Tissue Reinforcement with GalaFLEX® / GalaSHAPE® 3D Scaffold
In addition to Strattice™ ADM (acellular dermal matrix) for breast revision patients who need soft tissue support, Dr. Boynton offers the GalaFLEX® or GalaSHAPE® 3D scaffolds—the latter of which is the only three dimensional scaffold with a reinforcing rim for support. Composed of a bioresorbable polymer that is fully compatible with the body, the GalaSHAPE® 3D scaffolds work to fortify and support areas of thin tissue while providing a lattice-like framework that stimulates the development of new, stronger tissues through the natural growth and development of collagen and blood vessels. Once placed, the bioresorbable scaffolds will safely and gradually break down through hydrolysis (the degradation of a material via water) over the course of about 18-24 months, ultimately resulting in regenerated tissue that can be as much as three to five times stronger than the breast tissue originally present.
In Dr. Boynton's experience, the GalaSHAPE® 3D scaffolds help to provide exceptional reinforcement for the placement and protection of breast implants in revision augmentation patients with weakened and/or thin breast tissue. In essence, they are like internal bras that can greatly stabilize the position of implants. Furthermore, the GalaSHAPE® 3D scaffolds can be excellent for the correction of "bottoming out" and malpositioned implants, and due to the stimulation of continual tissue growth, they can often help limit the potential for any breast drooping that may be caused by the weight of implants over time.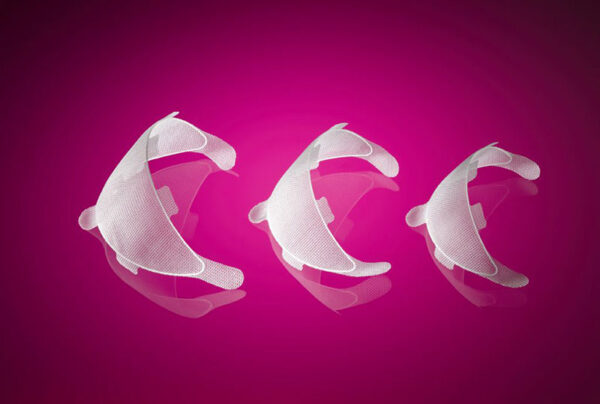 Fat Injections for Revision Breast Augmentation
For patients who are very slender, fat injections can sometimes be a beneficial addition in revision breast augmentation treatments. Fat injection procedures, also known as fat grafting or fat transfer, involve the extraction of excess fat cells from one area of the body followed by the injection of those cells into another. For revision breast augmentation, this treatment can be utilized to help cover the appearance of rippling (if it is present).
What Can I Expect During Recovery from Breast Augmentation Revision Surgery?
The recovery process from breast augmentation revision surgery varies from one patient to another based on the techniques utilized during the procedure, the reasons for surgery, and the individual's unique needs. Generally speaking, some bruising and swelling can typically be expected in the treatment areas; however, this should fade as the breasts heal. If breast implants are being replaced rather than permanently removed, a compression bra will likely need to be worn for a short period after surgery, typically three to six weeks, to facilitate the healing process. Depending on each case, most patients are able to resume parts of their normal daily routines after about one week, and many are able to return to work within two weeks. Strenuous exercise or activities should be avoided for at least three weeks to one month following surgery, or as recommended by our plastic surgeon. Once Dr. Boynton talks with you about your needs and formulates a custom treatment plan, he will go over recovery information in detail so you can know what to expect.
Will I Have Additional Scars from Revision Breast Augmentation Surgery?
Although it depends on the specific technique utilized and each patient's unique needs, in many cases, revision breast augmentation can be performed via the original incision locations used in the previous surgery. With that in mind, there should be little to no scarring in addition to the scars that were already present. As with any procedure he performs, Dr. Boynton will carefully tailor your revision breast augmentation surgery to produce as little scarring as possible.
How Much Does Revision Breast Augmentation Cost?
Revision breast augmentation is a procedure that is somewhat different for everyone. Since the treatment is specifically customized for each patient, the overall price varies greatly depending on the complexity of the surgery, how much time it may take, and what is needed to fix the anatomy. Factors that go into the cost of revision breast augmentation include fees for the surgeon, anesthesia, and use of the surgical facility, the techniques utilized, fees for the new implants (if implants are being exchanged rather than removed altogether), the cost of ADM (acellular dermal matrices such as GalaFLEX®/GalaSHAPE® 3D and/or Strattice™), the complexity of the treatment, fees for post-surgical garments (if necessary), and other expenses. In some cases, a simple removal and replacement of breast implants may cost approximately $7,000. In more complex operations, such as changing implant placement from on top of the muscle to below the muscle, removing old scar tissue from old ruptured implants, repairing the pocket for implants that have migrated position, or other situations, the price may range from $13,000 to $20,000. Cases that involve pocket or site conversion, removal of old implants, capsulectomy, replacement of implants, and use of ADM (acellular dermal matrix) like Strattice™ can start at approximately $17,000.
As noted above, the cost of your surgery is completely dependent on the various factors associated with your individual treatment plan. Once your treatment program is developed during the initial consultation, a member of our staff will produce an estimate of the total cost of revision breast augmentation (including all associated expenses) and go over it with you in detail. Our practice is committed to providing patients with a thorough cost estimate up front so you will know what to expect. We accept a variety of payment methods, and we can talk with you about plastic surgery financing options that can be very helpful for qualified applicants who would like to pay for the procedure over time.
How to Choose a Breast Revision Specialist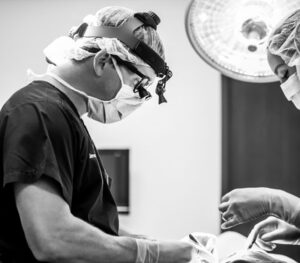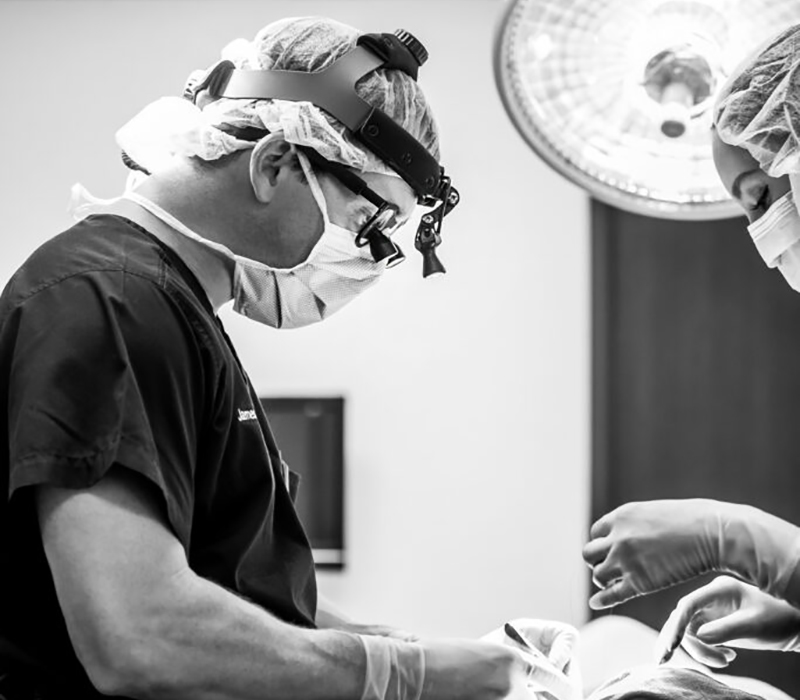 Choosing the best, most qualified plastic surgeon is crucial when considering any kind of plastic surgery, and it is particularly important for a major procedure such as revision breast augmentation. As you research your options, there are several criteria that are of paramount importance. Most importantly, the surgeon you choose should be board-certified in plastic surgery. Dr. Boynton has been certified by the American Board of Plastic Surgery since 2006, and he was re-certified by the American Board of Plastic Surgery in 2016. Certification by the American Board of Plastic Surgery is a strong indication that the surgeon is well-qualified and highly experienced, having undergone rigorous testing requirements to prove their abilities and commitment to education in the field of plastic surgery.
Once you have determined that your prospective plastic surgeon is board-certified in plastic surgery, it is advisable to find out how much experience the doctor has with breast enhancement surgery and revision breast augmentation procedures specifically. Not all plastic surgeons offer revision breast augmentation, and those who do should be able to show that they have experience, skill, and a certain degree of passion for this procedure. This is of paramount importance because many of the reasons why patients seek out this treatment is to "fix" an issue that may have been caused by the previous breast augmentation, or to address complications or dissatisfaction with the results of the initial breast augmentation. Breast implant revision may involve complex procedures and sometimes include changing pockets (from on top of muscle to under the muscle) and using materials called ADMs (acellular dermal matrices), which is something similar to a biologic mesh that is sometimes necessary to support and provide soft tissue cover to breast implants. And finally, good breast implant revision surgeons use the full extent of each make and model of breast implant to try to get the best possible results for each patient. These procedures can be more time-consuming and challenging as well; this is something that Dr. Boynton really enjoys and is quite passionate about. You should feel confident and assured that the revision breast augmentation specialist you choose understands your concerns and is fully capable of producing results that meet your expectations. Familiarizing yourself with the surgeon's biography and experience with revision breast surgery, as well as viewing breast revision before-and-after-photos and talking with the doctor in-person can be very helpful in determining your level of comfort and confidence in his or her abilities.
Dr. Boynton has devoted a large portion of his career to revision breast augmentation procedures. He has performed these treatments many times for many different reasons and is extensively experienced with a variety of techniques. Dr. Boynton is able to utilize his expertise with aesthetic breast revision surgery to help women improve the results of a previous augmentation, address any concerns they may have with the appearance or outcome of their breast implants, and deliver results that achieve their goals.
For more information on Dr. Boynton's experience and approach to care, please view his biography page here, which also details important information and questions to ask when considering the plastic surgeon who is right for your needs.
Additional Breast Augmentation FAQs
How soon can I have revision breast augmentation after my previous breast augmentation?

As the recovery timeline varies slightly between each patient, there is no single answer to this question. Depending on the rate at which you heal, your overall health, and other factors, you may be advised to wait anywhere between four months to a year before undergoing revision breast augmentation. The best way to determine whether you are ready for a revision is to attend a private consultation with Dr. Boynton.

Is revision breast augmentation painful?

Firstly, it is important to keep in mind that pain is subjective, and one patient may find revision breast augmentation more uncomfortable than another. Furthermore, Dr. Boynton's preferred revision techniques were each developed to optimize patient comfort. In addition, the use of anesthesia throughout the surgery, as well as post-operative medications, should mitigate any major discomfort.

Does insurance cover revision breast augmentation?

Because revision breast augmentation is generally considered a cosmetic procedure, most insurance plans will not cover it. At our practice, we always strive to make the payment process as stress-free as possible. For this reason, we work with CareCredit®, a third-party financial institution with programs to help eligible patients pay for their care in installments. We encourage you to direct any financial questions to our staff and they will be happy to talk more with you about the many payment options available at our practice.

Can I have my breast implants removed and replaced in the same procedure?

Most advanced revision breast augmentation techniques include the removal of old implants and replacement with new ones in a single surgery. This is one of their many benefits, as a single procedure eliminates the need for multiple visits and recovery periods. That said, Dr. Boynton will make a recommendation as to whether a single procedure or a staged procedure is the best option based on your individual needs.

Will capsular contracture return with new breast implants?

There is a risk of capsular contracture recurring after new breast implants have been placed; however, Dr. Boynton will take all steps possible to lower the risks of this concern repeating itself. Please also note that many of the methods described above were created with the intention of reducing the risk of future complications. Dr. Boynton can talk more with you about the risks, benefits, and other aspects of revision breast augmentation during the consultation.
Schedule a Revision Breast Surgery Consultation
If you would like to schedule a consultation to talk about revision breast surgery, please contact Dr. James F. Boynton. Our experienced plastic surgeon will be happy to answer your questions and discuss your goals.