More and more men are taking advantage of the range of cosmetic enhancement procedures that can help them recontour their bodies and eliminate excess fat deposits that may be difficult to get rid of through traditional diet and exercise routines. Dr. James F. Boynton offers treatments designed to help men achieve a more sculpted abdomen, diminish excess fat, recontour the chest to reduce the effects of gynecomastia, and even replace lost hair with results that both look and feel natural.
With male plastic surgery procedures, men can look great at any age and improve their self-confidence in the way they look. Please follow the links for more detailed descriptions on our procedures, and contact Dr. James F. Boynton to schedule a confidential consultation.
Locations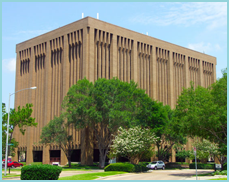 Welcome to Boynton Plastic Surgery. We invite you to view a short video presentation to meet Dr. Boynton and his staff and explore the beautiful office.
Dr. Boynton has many patients that travel from nearby towns and neighborhoods to seek his care and expertise. To better assist you, we have conveniently provided driving directions to our office from the following locations: