Mommy Makeover
Many new moms—as well as those who have been raising children for years—would like to improve their appearance after the physical rigors of pregnancy and motherhood have taken their toll. Considered one of the best plastic surgeons in Houston, Dr. James F. Boynton can help with a Mommy Makeover procedure. A Mommy Makeover is a comprehensive, custom-designed cosmetic enhancement plan that combines a number of treatments into one procedure—performed in a single visit or staged over a series of treatment sessions. With a Mommy Makeover, Dr. Boynton can renew your breasts, eliminate excess fat deposits, and reduce the appearance of fine lines and wrinkles for a more youthful, contoured, and refreshed look.
Please contact Boynton Plastic Surgery for more information, or to schedule a Mommy Makeover consultation.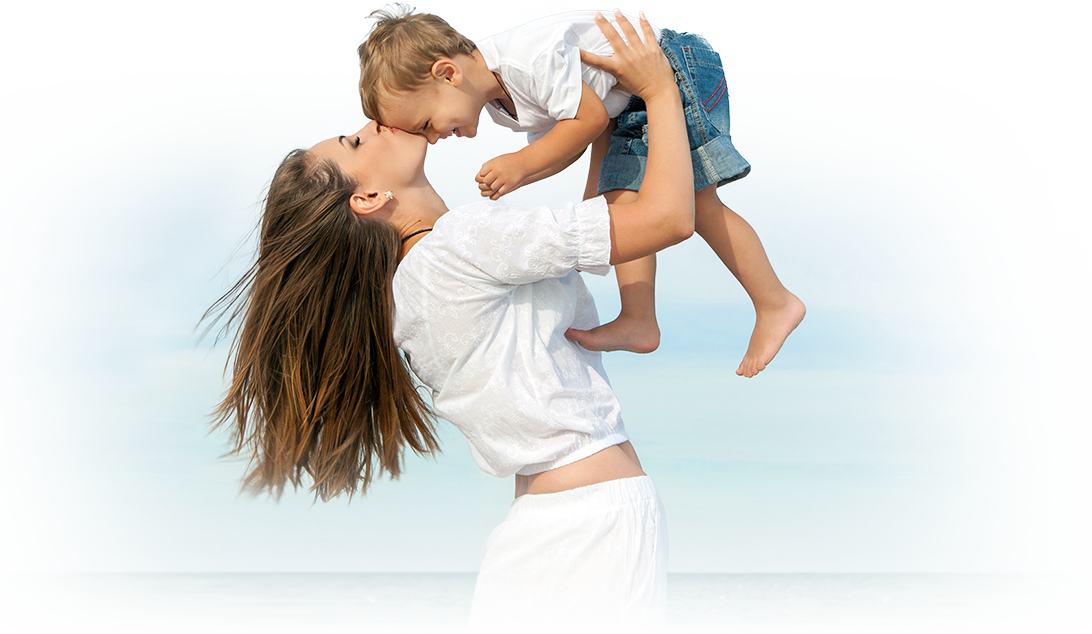 What Are the Benefits of a Mommy Makeover?
The key "principle" of most Mommy Makeovers is to simultaneously rejuvenate the breasts and abdominal region, though the procedure will ultimately be specifically tailored to address your unique needs. Whether you would like to enhance the appearance of your breasts, minimize signs of age and fatigue that appear along the face, or recontour your body and restore your pre-pregnancy figure, a Mommy Makeover can offer effective options. Benefits of a Mommy Makeover include:
Eliminating extra skin in the breasts that may be causing a sagging appearance
Increasing the amount and variety of tops and swimsuits that fit properly
Lessening the need to wear heavier bras that are often required to support drooping breasts
Tightening the abdominal muscles and smoothing out the skin in the midsection for a flatter, more fit-looking stomach region
Repairing and returning rectus musculature (six-pack muscles) to a proper position for improved core muscle functionality during ab workouts, certain fitness exercises, and various daily movements
Feeling comfortable wearing two-piece bathing suits again
Reducing areas of excess fat that have accumulated in specific body areas (which some studies suggest can also be a good health benefit)
Diminishing signs of age, stress, and fatigue in the face for a more youthful, refreshed appearance
Improving one's confidence, self-image, and overall self-esteem
Dr. Boynton will be happy to meet with you for an initial consultation to talk with you about all aspects of available treatment options in a Mommy Makeover. You are encouraged to ask any questions you may have, and Dr. Boynton can craft a custom-designed Mommy Makeover treatment plan based on your ultimate goals. Together, you and Dr. Boynton will come up with the best options that can meet your needs.
How to Prepare for Mommy Makeover Surgery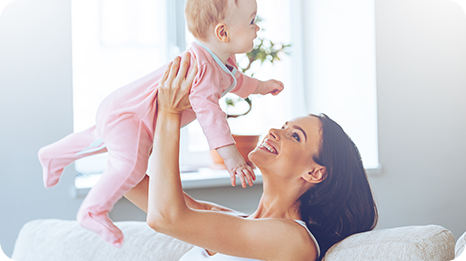 Dr. Boynton is committed to patient safety—which includes making sure you are fully prepared for your Mommy Makeover. Depending on your medical history, he will usually work with you to get any necessary lab work, EKG, and/or various other tests completed prior to treatment to ensure your well-being during and after the procedure. In addition, Dr. Boynton routinely performs Mommy Makeovers in a fully accredited hospital (Houston Methodist West Hospital), which includes an overnight stay after surgery. Although this may not be a medical requirement, it can provide a break from little ones while further ensuring safety.
As far as what you can do on your own to prepare for your Mommy Makeover, the following tips can be very beneficial:
Be Sure to Have Your Prescriptions Filled Before Surgery
Prescriptions for discomfort following surgery can often be filled before the procedure. Taking this step prior to surgery will save time and energy that you likely won't want to expend after treatment.
Be Sure to Have Your Home Ready for Your Recovery
It's best to get as many errands completed and household items in place before surgery so your home is ready by the time you have had the procedure. Having enough food and other necessities already on hand can relieve you of the burden of having to acquire those things during recovery.
As noted below in our Mommy Makeover Recovery Tips section, it's also important to ask a loved one—or possibly multiple loved ones—for assistance. You will need to spend at least the first few days following surgery resting and recuperating. Having someone help out with children, pets, errands, household chores, or even to just lend a compassionate ear can be vital. In Dr. Boynton's experience, it is often ideal to have one person manage any kids and one person available to take care of you. Some patients even like to do a "staycation" and have grandparents or other friends/family members take the kids away so they can focus on their recovery. Once your treatment plan is developed, Dr. Boynton will provide you with additional information that can help you experience a smooth recovery from Mommy Makeover surgery.
Recovery from a Mommy Makeover
In addition to one's natural healing process, the downtime and overall recovery experience following a mommy makeover will depend on which procedures are selected and whether they are performed in combination or in separate stages. In general, the abdominal treatment—e.g. tummy tuck and/or liposuction—will determine how long recuperation will be, as recovery from breast enhancement and cosmetic injectables is typically shorter in comparison.
When liposuction is the only abdominal procedure employed, most patients can expect to return to office-based jobs and non-strenuous daily routines within a few days of their surgery. Contrarily, when abdominoplasty is performed, the majority of individuals require approximately two weeks of rest before safely resuming non-strenuous activities without risk of impeding proper healing and compromising their results. Regardless of which body contouring technique is conducted, Dr. Boynton also usually advises that patients avoid any heavy lifting (10 pounds or more), vigorous exercise, and strenuous physical activity—particularly anything that involves the abdomen—for at least four to six weeks.
Some degree of bruising, swelling, and/or tenderness in the treatment areas (abdomen, breasts, and/or face) may occur initially, though these symptoms should resolve over time. Most patients report that any discomfort they experienced was mild, and many say pain medication was not even necessary throughout the recovery process.
Mommy Makeover Recovery Tips
The following tips can aid recovery after a Mommy Makeover and enhance comfort during this important stage of the process:
Arrange for someone to take care of you. Depending on the treatments that you undergo as part of your Mommy Makeover, it is likely that you will need significant rest for at least a few days following surgery. Help from a loved one can be essential during this time, allowing you to concentrate on healing and adhering to your post-operative instructions.
Get some assistance with childcare. If you have small children, it's important to remember that strenuous activity and heavy lifting must be avoided for several weeks after surgery. Some help with childcare for the first couple of weeks following the Mommy Makeover procedure can be extremely beneficial.
Take steps to minimize pressure on the treated areas. Sleeping in certain positions during recovery can often diminish discomfort and relieve stress on surgical sites. Dr. Boynton can provide you with more information on ideal ways to care for the treated areas during recovery once your individual treatment plan is developed.
Wear post-surgical garments as directed. Some patients may require post-surgical garments to facilitate healing during recovery. These can often be helpful after certain breast surgeries and tummy tuck surgery. It is extremely important to wear these garments as directed by Dr. Boynton and by the post-surgical instructions provided to you by our team.
Don't smoke. Healing can be significantly impacted by smoking since it can cause blood vessels in the treatment areas to close. It is vital to quit smoking for at least several weeks before and after surgery to avoid major complications.
Take a short walk as often as you can. After surgery, it's important to move around at least a little bit in order to avoid blood clots. We will provide you with post-operative instructions that detail how much mobility you should undertake following surgery to help facilitate a safe and speedy recovery.
Do not hesitate to contact us. Our care for you does not stop when the treatment is complete. We are here for you throughout the recovery process, and you should always contact us with any concerns you may have. If you experience anything you feel is out of the ordinary, such as increasing levels of pain, swelling, and/or redness, or issues such as shortness of breath, nausea, chest pain, fever, bleeding, heart palpitations, dizziness, or other symptoms that concern you, please contact us immediately.
How Noticeable Are the Scars from a Mommy Makeover?
The visibility of scarring from a Mommy Makeover is dependent on the treatment options selected as part of the procedure. While all surgical procedures result in some level of residual scarring, it is important to note that Dr. Boynton utilizes advanced techniques that can minimize the noticeability of scars. These techniques include the use of state-of-the-art scar creams and suturing methods, as well as creating incisions in areas that are as inconspicuous as possible.
The pages listed in the Mommy Makeover Procedures section above will have more information on scarring from particular treatments. If you would like to learn more, we encourage you to contact us today with any questions you may have.
How Much Does the Mommy Makeover Procedure Cost?
At Boynton Plastic Surgery, the cost of a Mommy Makeover usually starts at approximately $19,000; however, the total price will depend on a variety of factors, particularly the amount and type of cosmetic options included. The Mommy Makeover procedure is custom-designed based on the specific treatments chosen by each individual; therefore, the total cost varies significantly from patient to patient. The overall price of a Mommy Makeover will include factors such as the facility fee, the surgeon's fee, post-surgical garments that may be necessary during recovery, the number and type of cosmetic enhancement options that are part of the treatment plan, and other expenses. When your treatment plan is developed during the initial consultation with Dr. Boynton, a member of our staff will compile the costs of each aspect of your treatment and produce a total cost estimate. We can also answer any questions you may have about the convenient payment options available at our practice, and talk with you about plastic surgery financing arrangements that can help make the cost of treatment as budget-friendly as possible.
Schedule a Mommy Makeover Consultation
For more information on our Mommy Makeover procedures, please contact Dr. James F. Boynton to schedule a consultation. Dr. Boynton will be happy to meet with you and answer all of your questions about procedures that can help you meet your goals.