Mommy Makeover
Many new moms—as well as those who have been raising children for years—would like to improve their appearance after the physical rigors of pregnancy and motherhood have taken their toll. Considered one of the best plastic surgeons in Houston, Dr. James F. Boynton can help with a Mommy Makeover procedure. A Mommy Makeover is a comprehensive, custom-designed cosmetic enhancement plan that combines a number of treatments into one procedure—performed in a single visit or staged over a series of treatment sessions. With a Mommy Makeover, Dr. Boynton can renew your breasts, eliminate excess fat deposits, and reduce the appearance of fine lines and wrinkles for a more youthful, contoured, and refreshed look.
Please contact Boynton Plastic Surgery for more information, or to schedule a Mommy Makeover consultation.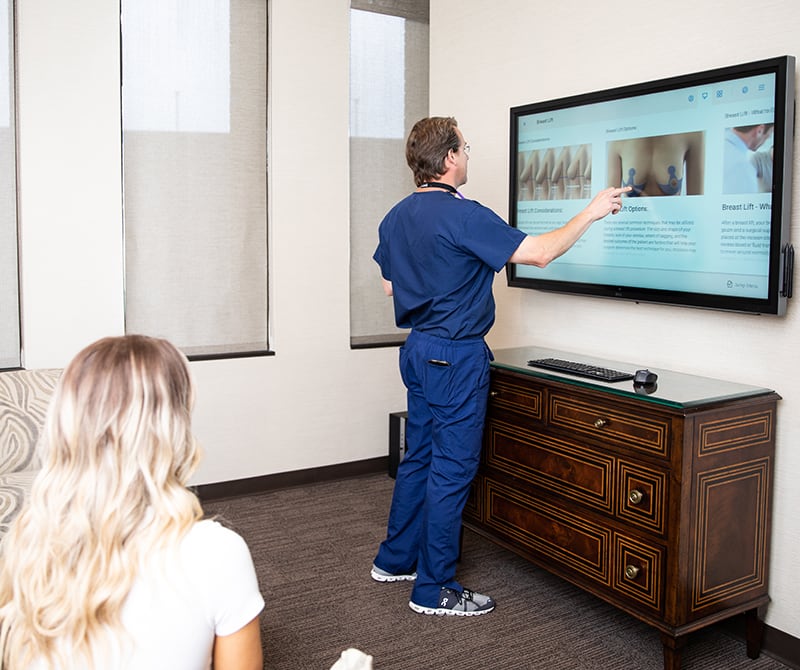 What Are Some of the Common Physical Changes Caused by Pregnancy?
In order for the body to adapt to the necessary requirements of pregnancy, childbirth, and nursing, it must go through certain physical fluctuations to stretch the muscles and skin. These changes typically lead to loose skin around the body and stretch marks (especially around the midsection and breast areas), lax or weakened abdominal muscles and connective tissues, sagging and/or "deflated" breasts, and accumulated fat pockets in the stomach, hips, thighs, and upper arms. Other related physical changes that may occur are overall weight gain, hyperpigmentation, facial volume loss, and effects from fatigue or hormonal changes. A Mommy Makeover is designed to help improve many of these effects for each individual based on their unique concerns and goals for treatment.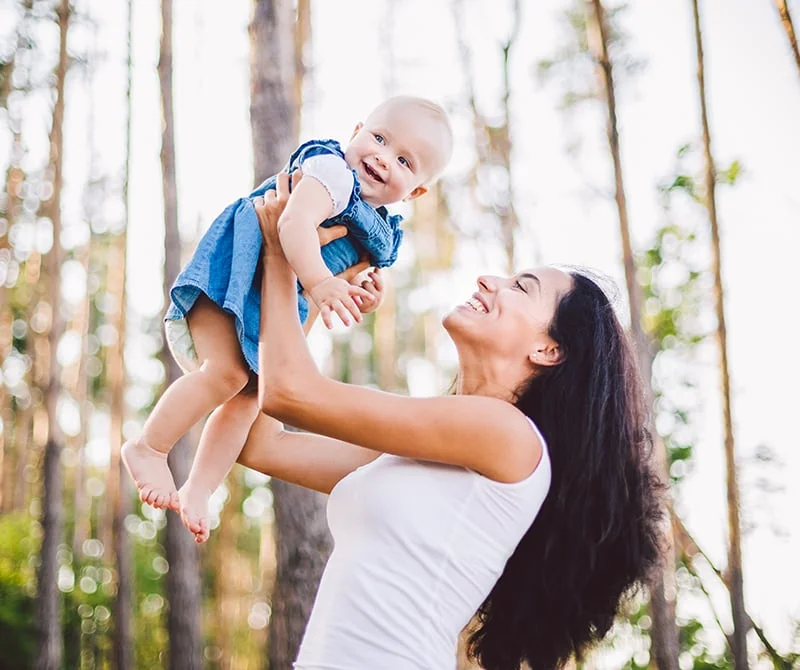 Mommy Makeover Recovery Tips
The following tips can aid recovery after a Mommy Makeover and enhance comfort during this important stage of the process:
Arrange for someone to take care of you. Depending on the treatments that you undergo as part of your Mommy Makeover, it is likely that you will need significant rest for at least a few days following surgery. Help from a loved one can be essential during this time, allowing you to concentrate on healing and adhering to your post-operative instructions.
Get some assistance with childcare. If you have small children, it's important to remember that strenuous activity and heavy lifting must be avoided for several weeks after surgery. Some help with childcare for the first couple of weeks following the Mommy Makeover procedure can be extremely beneficial.
Take steps to minimize pressure on the treated areas. Sleeping in certain positions during recovery can often diminish discomfort and relieve stress on surgical sites. Dr. Boynton can provide you with more information on ideal ways to care for the treated areas during recovery once your individual treatment plan is developed.
Wear post-surgical garments as directed. Some patients may require post-surgical garments to facilitate healing during recovery. These can often be helpful after certain breast surgeries and tummy tuck surgery. It is extremely important to wear these garments as directed by Dr. Boynton and by the post-surgical instructions provided to you by our team.
Don't smoke. Healing can be significantly impacted by smoking since it can cause blood vessels in the treatment areas to close. It is vital to quit smoking for at least several weeks before and after surgery to avoid major complications.
Take a short walk as often as you can. After surgery, it's important to move around at least a little bit in order to avoid blood clots. We will provide you with post-operative instructions that detail how much mobility you should undertake following surgery to help facilitate a safe and speedy recovery.
Do not hesitate to contact us. Our care for you does not stop when the treatment is complete. We are here for you throughout the recovery process, and you should always contact us with any concerns you may have. If you experience anything you feel is out of the ordinary, such as increasing levels of pain, swelling, and/or redness, or issues such as shortness of breath, nausea, chest pain, fever, bleeding, heart palpitations, dizziness, or other symptoms that concern you, please contact us immediately.
What Long-Term Mommy Makeover Results Can I Expect?
A Mommy Makeover is intended to produce long-lasting results that can create a more youthful, rejuvenated appearance for many years to come. To help stabilize the outcome, patients are encouraged to live an active lifestyle with regular exercise and a healthy, nutritious diet. Weight fluctuations can reverse the long-term results of procedures by stretching and shrinking the skin and muscles, so it's best to focus on an attainable weight and, as mentioned above, postpone surgery until you are confident your family is complete. The continuing results of a Mommy Makeover vary for each patient based on the procedures that are included in their treatment plan. Surgeries such as liposuction and breast augmentations are designed to have enduring results, whereas injectables and facial rejuvenation may need more regular upkeep. The natural aging process will eventually be a factor, but committing to a healthy lifestyle can often help to delay those effects.
How Much Does the Mommy Makeover Procedure Cost?
At Boynton Plastic Surgery, the cost of a Mommy Makeover usually starts at approximately $20,000 and upwards; however, the total price will depend on a variety of factors, particularly the amount and type of cosmetic options included, as well as the specific body areas being targeted for rejuvenation. The Mommy Makeover procedure is custom-designed based on the specific treatments chosen by each individual; therefore, the total cost varies significantly from patient to patient. The overall price of a Mommy Makeover will include factors such as the facility fee, the surgeon's fee, post-surgical garments that may be necessary during recovery, the number and type of cosmetic enhancement options that are part of the treatment plan, and other expenses. When your treatment plan is developed during the initial consultation with Dr. Boynton, a member of our staff will compile the costs of each aspect of your treatment and produce a total cost estimate. We can also answer any questions you may have about the convenient payment options available at our practice, and talk with you about plastic surgery financing arrangements that can help make the cost of treatment as budget-friendly as possible.