Revance® RHA® Collection of Dermal Fillers
The Revance® RHA® Collection of Dermal Fillers offers both women and men an exciting new option designed to smooth away signs of dynamic wrinkles with results that look and feel natural. Revance® RHA® injectable fillers are approved by the U. S. Food and Drug Administration to treat wrinkles, folds, and lines that are often caused by repetitive facial expressions. This line of dermal fillers includes hyaluronic acid (HA) as one of its major ingredients. Hyaluronic acid is natural to the human body, and the RHA® Collection's innovative incorporation of it into these advanced fillers can ultimately create results that achieve individual goals without looking "artificial." Additionally, Revance® RHA® fillers may yield outcomes that last up to 15 months for many patients, making it one of the longer-lasting dermal fillers available.
Explore Topics On This Page
What Are the Benefits of the Revance® RHA® Collection?

The primary goal of the Revance® RHA® Collection of Dermal Fillers is to diminish signs of dynamic wrinkles without significantly limiting one's ability to produce natural facial expressions. These particular kinds of wrinkles often develop due to repetitive movement of facial muscles and commonly form in the area between the eyes and around the corners of the eyes, as well as around the mouth and between the nose and the mouth (nasolabial folds). RHA® fillers stand apart from other dermal fillers because they have been designed and manufactured in a way that preserves the natural structural makeup of HA molecules as much as possible. By engineering the solution utilizing this method, the results can appear more natural and reduce the potential of producing a "frozen" aesthetic.
The Revance® RHA® Collection of Dermal Fillers offers products that can be ideal for deep and prominent dynamic wrinkles. During your consultation, we will evaluate your skin and talk with you about your goals. If this treatment is right for your needs, we will create a customized treatment plan designed to successfully rejuvenate your appearance with exceptional results. RHA® dermal fillers can be effective treatments on their own, or they can be combined with other non-surgical cosmetic enhancement procedures or advanced cosmetic surgery treatments available from Dr. James Boynton. We will be happy to talk with you about your options and answer any questions you may have.
Which Revance® RHA® Dermal Filler is Best for Me?
Currently, there are three options to choose from in the Revance® RHA® Collection of Dermal Fillers. All of these fillers are FDA-approved for patients who are 22 years of age or older. During your consultation, we can recommend the product that is best for your enhancement goals.
RHA® 2 may be an ideal option for patients who would like to address moderate to severe signs of dynamic fine lines and wrinkles that have developed around the lips and the mouth. This filler can also be helpful for nasolabial folds. The RHA® 2 solution can be injected into both middle and deep layers of the dermis.
RHA® 3 can also be ideal for moderate to severe nasolabial folds and creases around the lips and mouth. One of the major distinctions between RHA® 3 and RHA® 2 is the fact that this filler contains a local anesthetic called lidocaine, which can diminish discomfort while the injections are performed.
RHA® 4 can often be the best option for dynamic wrinkles/creases that are particularly severe. This filler is also the one that's typically recommended for very prominent nasolabial folds. Additionally, RHA® 4 contains a small amount of lidocaine to enhance comfort during the injections.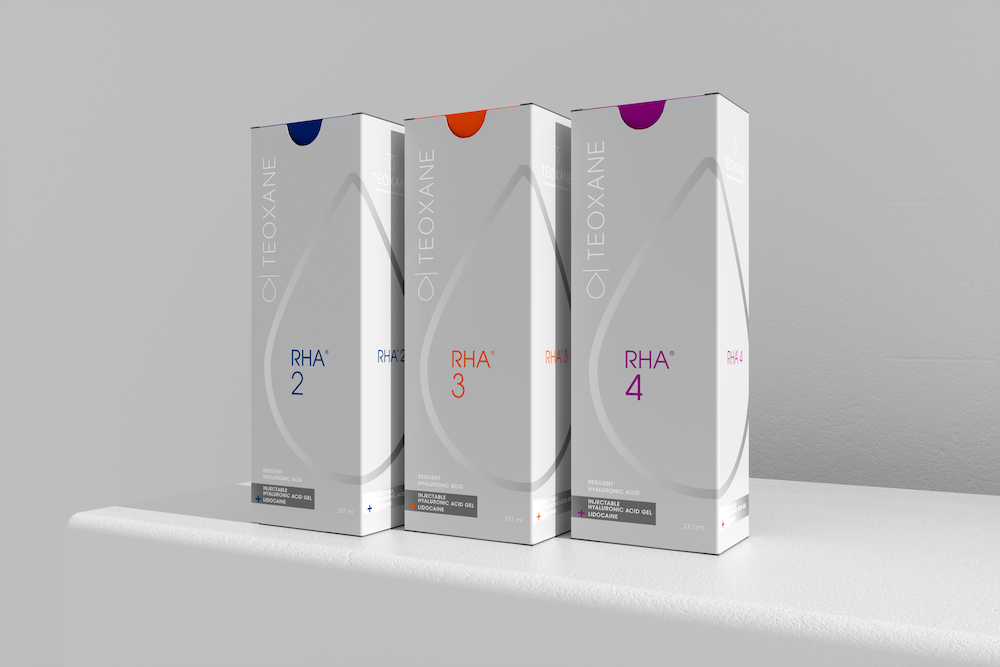 What Is the Revance® RHA® Treatment Process Like?
The treatment process is often very quick and can be performed right here at Boynton Plastic Surgery. The RHA® filler that has been selected to address your concerns will be delicately injected into areas targeted for rejuvenation with an ultrafine needle. Some RHA® fillers include a lidocaine component to reduce discomfort during the injections, and we can apply an additional numbing agent to the skin to enhance comfort even further.
Most individuals do not need a period of downtime after treatment with Revance® RHA® dermal fillers and can go right back to their normal daily routines. Some mild bruising and swelling can be expected at the injection sites after treatment; however, these side effects usually fade within a few days.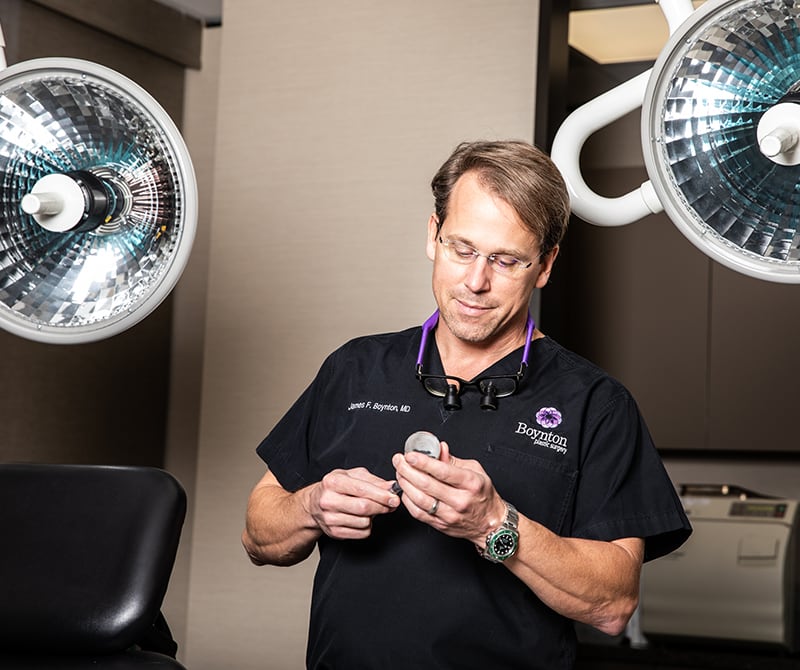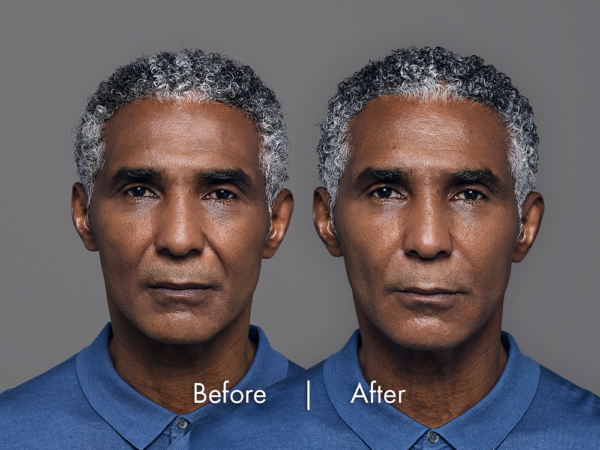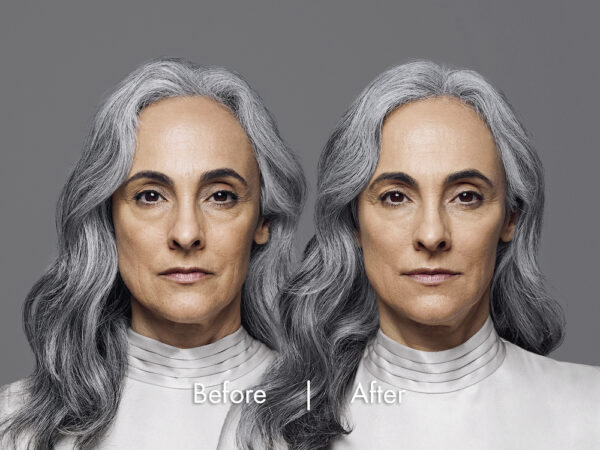 How Long Do Revance® RHA® Dermal Filler Results Last?
In many cases, the results of RHA® dermal fillers can last up to 15 months. While the exact length of the effects varies among patients, RHA® fillers are known to produce outcomes that last longer than many other cosmetic injectables. When the results begin to fade, an occasional follow-up treatment can help many patients maintain the benefits of this treatment long into the future.
How Much Do Revance® RHA® Dermal Fillers Cost?
The total cost of Revance® RHA® dermal fillers will ultimately depend on the particulars of your unique treatment plan. The RHA® dermal filler you select, the amount of the solution necessary to achieve your goals, and other factors will be taken into account. Once your treatment plan is developed, a member of our team will be able to provide you with a cost estimate so that you will know what to expect before the treatment is performed. Our practice accepts a wide variety of convenient payment methods, including financing plans available through CareCredit®. This well-known healthcare financing agency offers a range of installment plans for qualified applicants who choose to pay for their treatment over time.
We are very excited to add the Revance® RHA® Collection of Dermal Fillers to the list of popular cosmetic injectables available at our practice. If you have questions, or if you would like to schedule a consultation to find out if this treatment is right for your goals, please contact us today.