BOTOX® Cosmetic, XEOMIN® & Dysport®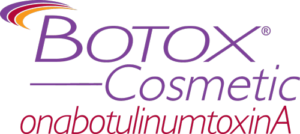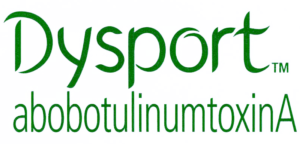 BOTOX® Cosmetic and Dysport® are purified protein neurotoxins that are most commonly injected  for the treatment of frown lines and wrinkles above and between the eyebrows (glabella lines), across the forehead, and on the sides of the eyes ("crow's feet"). Board-certified plastic surgeon James F. Boynton, MD injects all of his own BOTOX® Cosmetic and Dysport®. The procedure is very popular and is done in the office, taking about 10 minutes. The skin is first cleaned with alcohol. Dr. Boynton spends time "mapping" out the specific facial musculature and denoting specific wrinkle lines in order to develop the best plan and dosing for the BOTOX® Cosmetic or Dysport® injections. Dr. Boynton also uses extremely small needles for the injection that cause less discomfort than others. The discomfort of the injection is usually less than a small "bug bite." Ice packs are used afterwards to minimize any potential bruising.
Dr. Boynton has advanced training in BOTOX® Cosmetic and Dysport® injections that can not only significantly improve wrinkles, but also achieve a significant "BOTOX® browlift." This has become a very popular way to "optimize" the appearance and position of the female brow without having to do a surgical procedure. Dr. Boynton also performs injections around the corners of the mouth that can "turn up" the corners of the mouth that may have "turned down" with aging. There are also important differences in male and female anatomy, with males usually having thicker and stronger facial muscles. Coincidently, Dr. Boynton recognizes and analyzes those differences and adjusts his dosing appropriately for certain male patients in order to get the same improvement and efficacy.

So many of my clients have seen Dr. Boyton, so I wanted to get the same results they have gotten, they all look so fantastic!
BOTOX® Cosmetic was approved by the FDA for frown line reduction in April 2002, and since has become the fastest-growing cosmetic procedure performed by plastic surgeons, with more than 1.6 million people undergoing treatment in 2002 alone. Dysport® was approved by the FDA for frown line reduction in October of 2009 and was used for quite some time in Europe prior to that.
The effects of the BOTOX® Cosmetic and Dysport® injections are seen typically in five to seven days and often last three to four months. BOTOX® Cosmetic and Dysport® injections can result in a small bruise. On a very rare occasion, they can result in brow depression or mild droopiness of the eyelid. If this occurs, the effect tends to wear off in several weeks.
Dr. Boynton is facile and experienced with both BOTOX® Cosmetic and Dysport®, giving patients several options in their choice of neurotoxin injections.
Dr. Boynton is also experienced in injecting BOTOX® Cosmetic for the treatment of underarm hyperhidrosis (sweaty armpits). Patients that have this condition can be very debilitated from the embarrassment of severe armpit sweating, with some having to change shirts multiple times per day. The BOTOX® injections for this condition can significantly lessen this phenomenon and usually last for a year.
XEOMIN®

Dr. Boynton is also pleased to provide FDA-approved XEOMIN®. Released by Merz Aesthetics, XEOMIN® has proven to significantly improve the appearance of glabellar (frown) lines and wrinkles in the face. The new treatment can also help reduce excessive underarm sweating. As one of the earliest providers of XEOMIN®, Dr. Boynton is proud to offer the treatment as an alternative to BOTOX® Cosmetic or Dysport®. XEOMIN® also has a lower protein count than other dermal injections, which can be helpful to patients who may have developed antibodies or an allergic response to these treatments.
Through a quick, in-office procedure, XEOMIN® can help you achieve a more youthful, refreshed appearance by reducing the signs of aging with long-lasting results.
Schedule Your Consultation
If you would like more information about XEOMIN®, BOTOX® Cosmetic, or Dysport® and how to decide which procedure is right for you, contact our office to schedule a consultation with Dr. Boynton. We are more than happy to meet with you for an initial appointment to determine if any of these injectables might be a good option for reaching your aesthetic goals, or if another non-surgical cosmetic enhancement technique would be better.