Galleria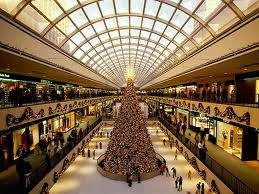 The Galleria Houston, Texas's largest mall, is an upscale shopping mall centrally located just outside the 610 loop in Houston's Uptown District that includes an indoor ice skating rink. The retail center is anchored by Macy's, Neiman Marcus, Nordstrom and Saks Fifth Avenue, and it occupies such high-end tenants as Tiffany and Co., Dior, Louis Vuitton, and Yves Saint Laurent.
The mall is also home to two separate Westin hotels.
5085 Westheimer Rd., Suite 4850
713.622.0223
www.GalleriaHouston.com
Space Center Houston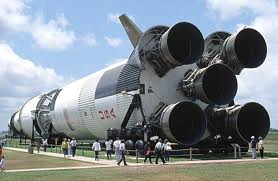 The Lyndon B. Johnson Space Center, home of the NASA astronaut corps, is located in Southeast Houston. The center spans 1,620 acres and consists of 100 facilities. Tourists can experience a simulation of a zero-gravity environment in the Living in Space exhibit or encounter a virtual rocket launch complete with exhaust at the Blast Off Theater.
1601 Nasa Pkwy
281.244.2105
www.spacecenter.org
Houston Museum District
The Houston Museum District refers to the collection of museums, galleries, and cultural centers located within a 1.5 mile radius of Herman Park. The Museum of Fine Arts, which also houses the Bayou Bend Collection and Gardens, boasts a collection of over 56,000 pieces. Just a few blocks away is the John P. McGovern Health Museum, which is home to Houston's first and only 4D theater. Other area attractions include the Holocaust Museum, Houston Center for Photography, and the Lawndale Art Center.
The Menil Collection is also nearby and is one of the greatest private art collections in the U.S. It features such surrealist works as those by Salvador Dali and Max Ernst, and offers visitors a sign-free and simply-designed environment in which to experience the art in a more personal way. The main building is accompanied by four satellite buildings.
4200 Montrose, Suite 425
Houston, TX 77006
713.715.1939 office
www.Houstonmuseumdistrict.org
Houston Ballet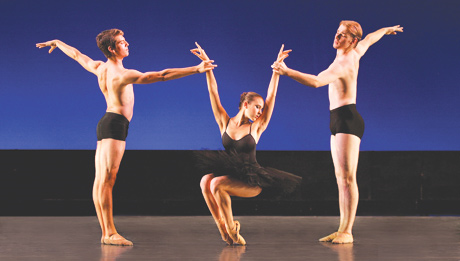 Houston Ballet Foundation has seen the fulfillment of its goals: an internationally acclaimed ballet—company which is now America's fourth largest—and an academy which supplies over 40 percent of the company's dancers. The New York Times has hailed Houston Ballet as "one of the nation's best ballet companies." Performances are held at the Wortham Theater Center, 501 Texas Street.
501 Texas St, Houston, Texas – 713.227.2787
www.houstonballet.org
Houston Grand Opera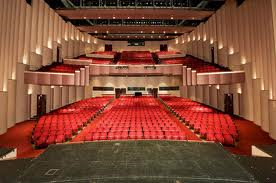 Since its inception in 1955, Houston Grand Opera has swiftly grown from a small regional organization into an internationally renowned opera company. The company has a reputation for commissioning and producing new works, including 42 world premieres and six American premieres since 1973. In addition to producing and performing world-class opera, HGO contributes to the cultural enrichment of Houston and the nation through a diverse, innovative, and balanced program of performances, events, community, and education projects that reaches the widest possible public. HGO has toured extensively, including trips to Europe and Asia, and it is the only opera company to have won a Tony, two Grammy awards, and two Emmy awards. HGO's performances are broadcast nationally and internationally over the WFMT Radio Network, New York City's WQXR, the European Broadcasting Union, and the Australian Broadcasting Corporation.
510 Preston Street
Houston, TX 77002-1504
713.546.0200
www.houstongrandopera.org
Houston Zoo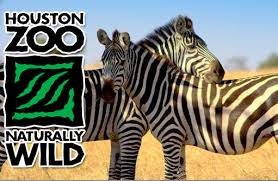 Sheltering over 4,500 animals and 900 species, The Houston Zoo is the 7th most visited zoo in the nation. Spend the day strolling through the facility's beautifully landscaped grounds or enjoy a more hands-on encounter by scheduling a guided tour. Tour experiences range from feeding a lion cub to shadowing a staff veterinarian for an entire day.
1513 N. Macgregor Dr
713.533.6500
www.houstonzoo.org
Houston Museum of Natural Science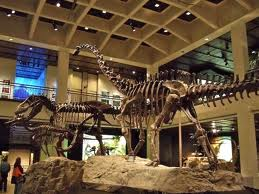 This outstanding science museum has a spectacular collection of mineral specimens, a dinosaur skeleton, space-station models, a planetarium, IMAX theater, and a six-story butterfly center in which these beautiful creatures land delicately on outstretched arms.
1 Hermann Museum Circle Drive
Houston, TX 77030
713.639.4629
www.hmns.org
Memorial and Hermann Parks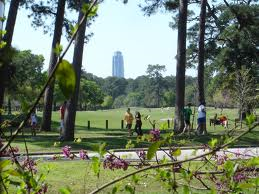 Memorial Park is a sprawling park nestled within a wooded majestic metropolis. Enjoy miles of walking or jogging with friendly Houstonians. You will find this park to be very pleasant indeed.
A favorite among Houston's joggers, Memorial Park also features tennis courts, playing fields, a fitness center, swimming pool, and six miles of mountain and recreational bike trails along the bayous.
The 600-acre Memorial Park Golf Course is rated among the top municipal golf courses in the nation. The Houston Arboretum and Nature Center, 4501 Woodway Drive, also calls Memorial Park home. The Memorial Park Conservation Master Plan was approved by City Council's Quality of Life Committee on August 10, 2004.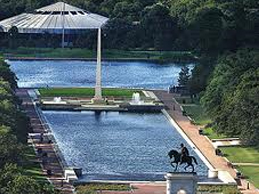 Hermann Park, presented to the City of Houston by George Hermann in 1914, is one of Houston's most popular and historically significant public green spaces. Located in the heart of Houston, the 445-acre park has been an important resource for Houstonians for generations, and it is celebrated as a place that has always welcomed diversity and fostered a strong sense of community among its patrons.
Memorial Park
6501 1/2 Memorial Drive
Houston, Texas 77007
713.863.8403
www.memorialparkconservancy.org
Hermann Park
6001 Fannin Street Houston, TX 77030 – 713.284.8555
www.hermannpark.org