Travel Arrangements
Options for Out of Town Patients and "Fly-In" Plastic Surgery Program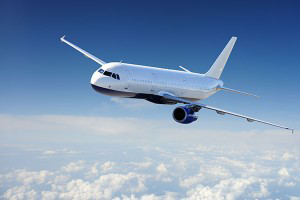 Finding a board-certified, experienced plastic surgeon focused on exceptional quality and natural-looking results often compels patients to travel from far distances for treatment. Dr. James F. Boynton wants to make it as easy and convenient as possible for patients to visit us from other cities in the U.S. and from nations across the globe. Our goal is to provide our out-of-town patients the most comfortable experience while they are in the Houston area.
At Boynton Plastic Surgery, you can expect:
A comprehensive array of surgical and non-surgical cosmetic enhancement options, including breast augmentation, facelift, abdominoplasty, injectable fillers, and more.
A commitment to natural-looking results from a skilled, board-certified plastic surgeon.
Privacy and confidentiality throughout all stages of your treatment.
The comforts and cultural opportunities offered in one of America's largest, most thriving cities.
If you are not finding a plastic surgeon in your area that you feel will best meet your needs and goals, Dr. Boynton and our entire cosmetic enhancement team look forward to providing you with an exceptional level of service. A member of our staff will be happy to make recommendations for accommodations near our office. We want to make your entire treatment experience as comfortable and pleasant as possible.
Phone Conversation with Dr. Boynton
Dr. Boynton understands that individuals contemplating plastic surgery often have questions or concerns. Our practice is pleased to schedule a fifteen (15) minute conversation for you with Dr. Boynton. Conversations take place via phone for your convenience. Although nothing takes the place of an in-office consultation, conversations can address a host of issues. Descriptions of treatment options, the risks and benefits of these options, typical recovery times, and expected results can all be covered. Dr. Boynton can also discuss how to schedule procedures, the associated fees, and how to move forward to become a patient of the practice. If you live 150 miles or more from our Houston office, you will qualify for a phone conversation.
Accommodations
Boynton Plastic Surgery is nestled on a tree-lined street just blocks away from the Galleria, a world-renowned shopping mecca. There are many choices in hotels in the area, from luxury hotels with full spa service to accommodations for the budget-minded. Below are a sampling of hotels close to our office:
Transportation
Many of the finer hotels in the area provide complimentary shuttle service to our office. Or, if you prefer, our office can provide recommendations for car services to meet your transportation needs to and from our practice, as well as airport transportation.
Houston is now home to Uber to meet your transportation needs. For more information, visit the Uber Houston website.
Airport Options
Houston is serviced by two major airports: Hobby and Intercontinental. For hotels in the area of our practice that do not offer shuttle service from the airport, here are the estimated distances and cab fares from each:
William P. Hobby Airport – Houston

Estimated distance: 18 miles
Estimated taxi fare: $45 each way

George Bush Intercontinental Airport – Houston

Estimated distance: 27 miles
Estimated taxi fare: $55 each way
Please keep in mind that these are very general estimates and the exact distances and amounts will depend on which hotel you choose to stay in during your visit.
Post-Surgical Care
A private-duty nurse can be arranged to care for you during your recovery. We offer a comprehensive after-surgery care program designed to monitor your progress and ensure the safest, fastest recovery possible.
Concierge Service
Our assistant care specialists for after surgery care can arrange for a smooth transfer home, run errands if need be, pick up prescriptions from the pharmacy, and even shop for groceries. This added after-care option really can make out-of-town patients feel at home. The after-care specialists are also available to prepare meals and even do laundry if need be.
Contact Boynton Plastic Surgery
Please contact Boynton Plastic Surgery today to find out more about our plastic surgeon, our treatments and procedures, and options for patients traveling from out of town.