Signs of age and fatigue often appear on the face before other areas of the body, making us look older than we really are and having an effect on our self-esteem. Fortunately, an array of facial cosmetic enhancement procedures available here at Boynton Plastic and Reconstructive Surgery can significantly renew your appearance with effective, long-lasting results. With facelift, eyelid surgery, rhinoplasty (nose reshaping) surgery, and more, Dr. James F. Boynton can rejuvenate signs of aging and improve contours of facial features.
Please follow the links below for more information on our facial enhancement procedures, and contact Dr. James F. Boynton to schedule a consultation.
Locations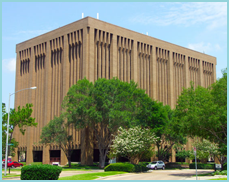 Welcome to Boynton Plastic Surgery. We invite you to view a short video presentation to meet Dr. Boynton and his staff and explore the beautiful office.
Dr. Boynton has many patients that travel from nearby towns and neighborhoods to seek his care and expertise. To better assist you, we have conveniently provided driving directions to our office from the following locations: