In addition to liposuction of the chest, the abdomen and "love handles" (or flanks) are the most common areas of the male torso in which men seek out body contouring improvements. Men carry their "fat" a bit differently than women, and there are gender-specific differences in approaching male vs. female patients. Most men have some component of "intra-abdominal fat" in addition to the "extra abdominal" or "subcutaneous" fat. The layer that is altered in liposuction is the subcutaneous layer, which is the fatty layer under the skin and on top of the muscle. Some men have very little amounts of subcutaneous fat, but they may still have a quite portly abdomen that is often "barrel" shaped and firm. This is due to increased intra-abdominal fat. The only way to "shrink" this layer is to lose weight. Diet and exercise are key components to achieving and maintaining a new figure after liposuction.
It can be quite motivating to see differences around the waist and throughout the chest in a matter of days and weeks after liposuction. Body contouring is not meant to be a "weight loss" procedure and should instead be viewed as a shaping and contouring procedure. Many patients go on to lose further weight from the improvements they get after the procedure.
For more information about this effective body contouring option, please visit Dr. Boynton's main liposuction page.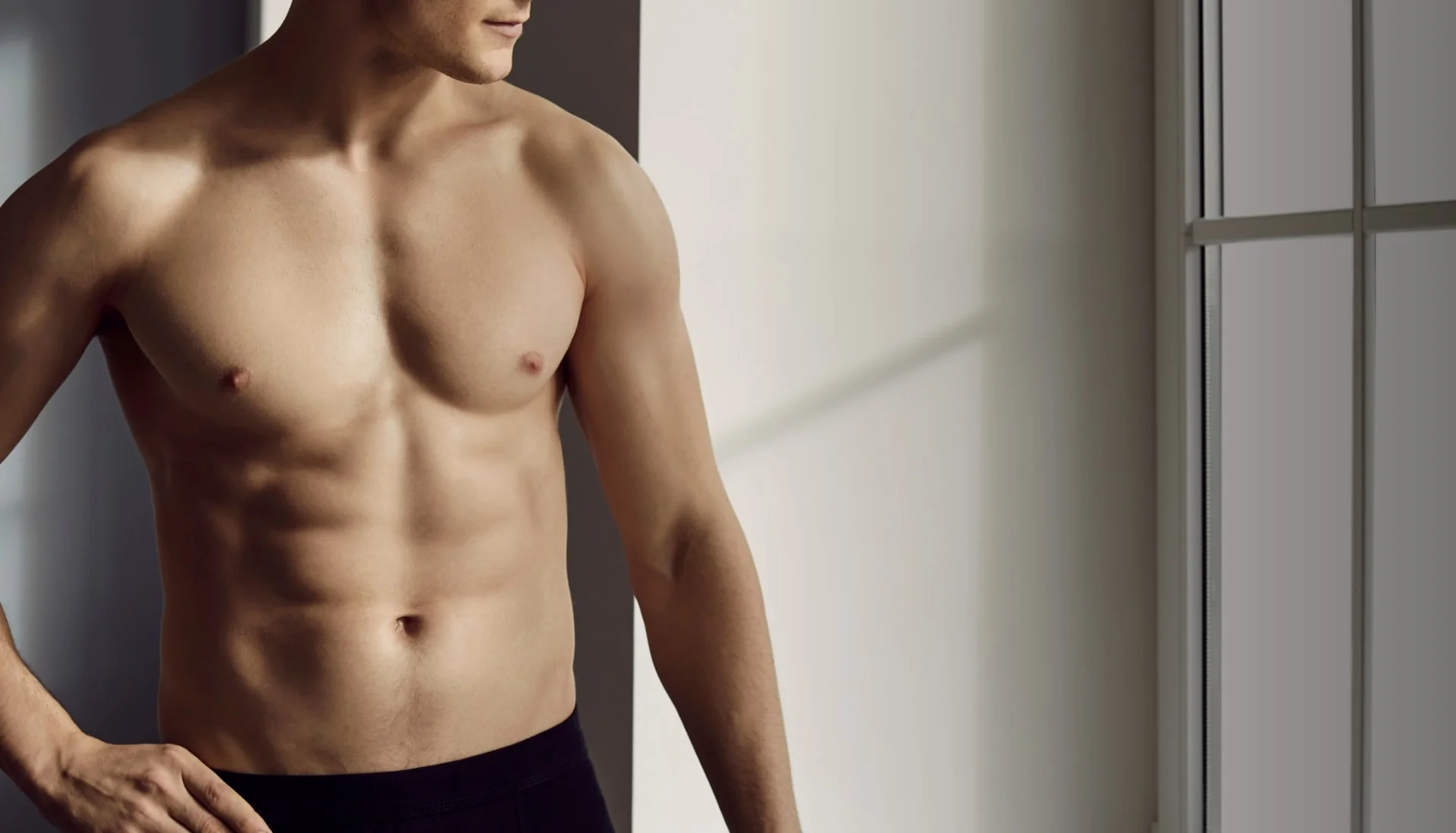 Sam – Patient Testimonial
Schedule a Consultation for Liposuction
Please contact our practice to schedule a consultation for liposuction. Dr. Boynton can answer all of your questions and help you determine if this is the best procedure for your goals.