James F. Boynton, MD, FACS
Plastic and Reconstructive Surgery
Thank you for taking time from your schedule to review my credentials and professional associations.Dr. James F. Boynton
Curriculum Vitae
Education
Graduate Education
1994 – 1998
Doctor of Medicine
University of Texas Medical School at Houston
Houston, Texas
Undergraduate Education
1990-1993
Bachelor of Science
Duke University
Durham, North Carolina
High School
1990
St. John's School
Houston, Texas
Postdoctoral Training
Plastic Surgery
2003-2005
Plastic Surgery Residency
CHRISTUS St. Joseph Hospital
Houston, Texas
Hand Surgery
2002-2003
Hand Surgery Fellowship
Baylor College of Medicine
Houston, Texas
Microsurgery
2001-2002
Microsurgery Research Fellowship
CHRISTUS St. Joseph Hospital
Houston, Texas
General Surgery
1998-2001
Phoenix Integrated Surgical Residency
Good Samaritan Regional Medical Center
Phoenix, Arizona
Board Certification
Diplomate of the American Board of Plastic Surgery
Licensure
Hospital and Outpatient Surgery Center Privileges
Memorial Hermann Memorial City Hospital – Houston, TX
CHRISTUS St. Catherine Hospital – Katy, TX
Methodist West Hospital – Katy, TX
The Methodist Hospital (Medical Center) – Houston, TX
St Luke's Episcopal Hospital – Houston, TX
St. Joseph Medical Center – Houston, TX
The Women's Hospital of Texas – Houston, TX
First Street Surgical Hospital and Outpatient Surgery Center – Bellaire, TX
Memorial Hermann Northwest Outpatient Surgery Center – Houston, TX
Victory Medical Center – Houston, TX
River Oaks Surgical Center – Houston, TX
Special Surgery of Houston Outpatient Surgery Center – Houston, TX
Houston Hospital for Specialized Surgery – Houston, TX
Westside Surgical Hospital – Houston, TX
Honors and Awards
Consistently voted one of Houston's Top Docs by H-Texas® Magazine, 2005 – 2011
Voted one of Houston's "Professionals on the Fast Track" by H-Texas® Magazine, 2006
Voted one of Houston's Top Docs for Women by H-Texas® Magazine, 2007 – 2008


Special Guest Reviewer of manuscripts for publications in the Aesthetic Plastic Surgery Journal
Member of the teaching faculty for the Methodist Hospital Plastic Surgery Residency Training Program
Winner of INAMED Academy Plastic Surgery Resident and Fellowship Scholarship for breast surgery – 2005
98th percentile on 2005 Plastic Surgery In-Service Exam
92nd percentile on 2004 Plastic Surgery In-Service Exam
Award from City of Houston for community service involvement with D-TAG program which involves laser tattoo removal from youth gang members – 2003
Eagle Scout – Boy Scouts of America
Dean's List with Distinction – Duke University 1990 – 1993
Professional Societies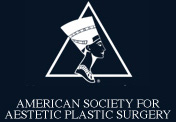 The American Society of Plastic Surgeons
The American Society for Aesthetic Plastic Surgery
American College of Surgeons
Texas Society of Plastic Surgeons
Houston Society of Plastic Surgeons
Harris County Medical Society
Texas Medical Association
University of Texas – Houston Medical School Alumni Association
Postdoctoral Surgical Training Courses
Fraxel Laser Training Course – Houston, TX, May 12, 2007 • Advance
Aesthetic Techniques and Practices using BOTOX® Cosmetic – Houston, TX, August 12, 2006
Contour Threadlift™ Workshop – La Jolla, CA, May 13, 2006
Advanced Restylane™ Workshop – Houston, TX, January, 2006
22nd Annual Dallas Rhinoplasty Symposium – University of Texas-Southwestern Medical School, Dallas, TX, March 4-6, 2005
MCP and PIP Joint Arthroplasties – Texas Orthopedic Hospital, Houston, Texas, March 2003
AO/ASIF Principles of Operative Treatment of Craniomaxillofacial Trauma and Reconstruction, Kansas City, MO, August 1-3, 2003
Hand Fracture Fixation Course – Baylor College of Medicine, Houston, Texas, December 6, 2003
Multidisciplinary Microsurgery Instructor (minimum of 160 hours of instruction) CHRISTUS St. Joseph Surgical Training Center, Houston, Texas – 2001 – 2002
Basic and Advanced Microvascular Surgery (80 hour course) CHRISTUS St. Joseph Surgical Training Center – Houston, Texas – July 2001
International Mission Experience
AGAPE in ACTION– Mission Trip to Perform Cleft Lip and Palate Repairs in the impoverished mountainous region of Santa Cruz del Quiche, Guatemala, May 2009
OPERATION SAN JOSE– Mission Trip to Perform Cleft Lip and Palate Repairs with CHRISTUS St. Joseph Plastic Surgery, Sucre, Bolivia, February 10-19, 2005
OPERATION SAN JOSE – Mission Trip to Perform Cleft Lip and Palate Repairs with CHRISTUS St. Joseph Plastic Surgery, Lima, Peru, March 8-16, 2002

Surgical Meetings Attended
American Society of Aesthetic Plastic Surgery – Mandalay Bay, Las Vegas, NV, 2009
American Society of Aesthetic Plastic Surgery – San Diego CA, 2008
Texas Society of Plastic Surgeons – Grapevine, TX, 2009
American Society of Aesthetic Plastic Surgery – Jacob Javits Convention Center New Your, NY, April 19-24, 2007
Texas Society of Plastic Surgeons – Westin La Cantera, San Antonio, TX, October 21-23, 2005
American Society of Aesthetic Plastic Surgery – Ernest Morial Convention Center, New Orleans, LA, April 28-May 4, 2005
American Cleft Palate – Craniofacial Association Annual Meeting – Kingston Plantation, Myrtle Beach, South Carolina, April 4-9, 2005
Inamed Academy – Breast and Facial Symposium – Inter-Continental Hotel, Houston, TX, March 20, 2005
ASPS/PSEF 2005 Plastic Surgery Senior Residents Conference – Inter-Continental Hotel, Houston, TX, March 17-19, 2005
Pediatric Plastic Surgery Forum – The Houstonian, Houston, TX, March 12, 2005
22nd Annual Dallas Rhinoplasty Symposium – University of Texas – Southwestern Medical School, Dallas, TX, March 4-6, 2005
Southeastern Society of Plastic and Reconstructive Surgeons' 21st Annual Breast Surgery Symposium – The Grand Hyatt-Buckhead, Atlanta , GA , January 21-23, 2005
American Society of Plastic Surgeons – Philadelphia Convention Center, Philadelphia, PA, October 2004
Texas Society of Plastic Surgeons – Barton Creek Country Club, Austin, Texas, September 2004
International Society of Aesthetic Plastic Surgery – Hilton Americas-Houston, Houston, TX, August 2004
American Society for Surgery of the Hand – Phoenix Civic Center, Phoenix, Arizona, October 3-5, 2003
Texas Society of Plastic Surgeons – Hyatt Hill Country Resort, San Antonio, Texas, October 2003
St. Luke's Episcopal Hospital 39th Annual Orthopaedic Symposium: Elbow, Forearm, and Wrist: Recent Advances – Houstonian Hotel, Houston, TX, April 25-26, 2003
Texas Society of Plastic Surgeons – Omni Hotel, Houston, Texas – October 2002
American Society for Reconstructive Microsurgery – Cancun Hilton, Cancun, Mexico, January 12-15, 2002
Houston Society of Plastic Surgeons – monthly meetings – August 2001 to present
Phoenix Surgical Society – The Phoenician, Phoenix, Arizona, January 1999 – 2001
Presentations
Houston Society of Plastic Surgeons, Warwick Hotel, Houston, TX, June 16, 2005.


Senior Resident Case Presentations

2005 Cleft Palate – Craniofacial Association Meeting, Kingston Plantation, Myrtle Beach, SC, April 8, 2008.


A Comprehensive Program to Enhance Surgical Education in Cleft Lip and Palate Surgery

2005 ASPS/PSEF Plastic Surgery Senior Residents Conference, Inter-Continental Hotel, Houston, TX, March 17, 2005.


Phenol and Croton Oil Peel in a Porcine Model: The Effect of Various Concentrations

Texas Society of Plastic Surgeons, Barton Creek Country Club, Austin, TX, September 10, 2004.


Breast Augmentation with Periareolar Mastopexy

International Society of Aesthetic Plastic Surgery, Hilton Americas – Houston Hotel, Houston, TX, August 2004 (poster).


Aesthetic Refinement in the Cleft Palate Patient

Baylor College of Medicine Annual Orthopedic Academic Symposium, Medical Center Marriott Hotel, Houston, TX, June 27, 2003.


The Effect of Forearm Bracing on Radioulnar Impingement Following Ulnar Head Resection

CHRISTUS St. Joseph Hospital, Plastic Surgery Grand Rounds, Houston, TX, December 2002 and June 2004.


Genitourinary Reconstruction

CHRISTUS St. Joseph Hospital, Plastic Surgery Grand Rounds, Houston, TX, September 2003.


Metacarpal and Phalangeal Fractures

University of Texas Medical School at Houston, Plastic Surgery Grand Rounds, Houston, TX, April 2004.


Dislocations and Injuries in the Digits

Baylor College of Medicine, Department of Orthopedic Surgery, Hand Surgery Grand Rounds, Houston, TX, Fall 2003.


Carpal Fractures

Baylor College of Medicine, Department of Orthopedic Surgery, Hand Surgery Grand Rounds, Houston, TX, Spring 2003.


Hand Infections, Injection Injuries, and Compartment Syndrome

CHRISTUS St. Joseph Hospital, Suturing Workshop and Symposium for Family Practice Residents, Houston, TX, Fall 2001.
Good Samaritan Regional Medical Center, General Surgery Grand Rounds, Phoenix, AZ, Fall 2000.


Flexor Suppurative Tenosynovitis

Good Samaritan Regional Medical Center, General Surgery Grand Rounds, Phoenix, AZ, Spring 2000.


Esophageal Atresia

Good Samaritan Regional Medical Center, General Surgery Grand Rounds, Phoenix, AZ, Fall 1999.


Substernal Goiter

Good Samaritan Regional Medical Center, General Surgery Grand Rounds, Phoenix, AZ, Spring 1999.


Popliteal Artery Aneurysm

Good Samaritan Regional Medical Center, General Surgery Grand Rounds, Phoenix, AZ, Fall 1998.


Rectus Sheath Hematoma
Publications
Book Chapters
Collins ED and Boynton JF: Complex Regional Pain Syndrome and Repetitive Stress Injury. In T. Trumble (Ed.). Hand Surgery Update III. Rosemont , IL : American Society for Surgery of the Hand, 2003.
Journal Publications
Boynton, JF. My refined approach to breast augmentation. Plastic Surgery Pulse News 4(4):28-32, 2012. [Epub ahead of print]
Boynton JF, Budoff JE, and Clifford JW. The Effect of Forearm Bracing on Radioulnar impingement. J Hand Surg [Br]. 30(2): 157-61, 2005.
Boynton JF, Cohen BE, and Barrera A. Rhytidectomy and Parotidectomy Combined in the Same Patient. Aesthetic Plast Surg. 30(1): 125-131, 2006.
Locations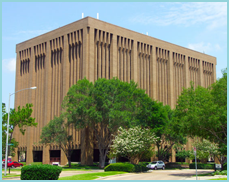 Welcome to Boynton Plastic Surgery. We invite you to view a short video presentation to meet Dr. Boynton and his staff and explore the beautiful office.
Dr. Boynton has many patients that travel from nearby towns and neighborhoods to seek his care and expertise. To better assist you, we have conveniently provided driving directions to our office from the following locations: