Dr. Boynton performs the full gamut of facial rejuvenation and restoration depending on a patients desires, changes that occur with aging, and goals.
"Liquid" Facelift
Starting sometimes in their 30s, but definitely in their 40s, most patients show changes of aging in their face that begin to bother them. Facial aging is affected by genetics, exposure to or history of smoking, and sun exposure. In many patients with "early" signs of aging, non-surgical options can restore and rejuvenate the face without having to undergo a lengthy recovery. BOTOX® Cosmetic and XEOMIN® are both popular methods of restoring the appearance of the forehead, and they can also elevate the brow to some degree as well as improve crow's feet lines on the sides of the eyes.
Patients also start to lose "fat" in their faces and get heavier "smile lines" or nasolabial folds about this time. There are a variety of fillers (Juvederm®, Radiesse®, Sculptra® Aesthetic, Restylane®, Perlane®, Belotero Balance®) that can add volume back in this area as well as into the corners of the mouth and jaw line area. All of this done together is essentially a "liquid facelift," which can restore a number of concern areas on the face without "incisional surgery."
The other concern often addressed with the "liquid facelift" is excess fullness in the neck/chin area. This can often be improved with either liposuction alone, or a neck lift technique like the iGuide percutaneous trampoline platysmaplasty. By utilizing a fiberoptically placed suture on top of the platysma muscle to support and bolster the neck, this iGuide neck lift can provide some "lift" for patients with mild skin laxity without the need for open neck and facial incisions as are typical in traditional face and neck lift procedures.
Short Scar Facelift
Before
After
View the Gallery
Some patients – generally those who have too much excess skin, sagging jowls, etc. – may need more than a liquid facelift. These patients often benefit from a more comprehensive approach called the short scar facelift and neck lift. Dr. Boynton has been trained in many different types of facelift techniques; however, for his patients, he has found the best overall solution has been his short scar face and neck lift.
This innovative technique is typically performed in the office without traditional hospital care, anesthesia, or overnight stay. Patients often enjoy not having to go to a hospital, and are very comfortable with local anesthesia and valium medication for mild relaxation. Some benefits of this procedure may include a much faster recovery than a traditional facelift because of limited incisions, as well as not having to undergo anesthesia. It is also more economical for patients since there is generally no hospital stay.
The short scar facelift and neck lift, which is similar to a mini-facelift, involves a well-concealed incision just in front of the ear and just inside the base of the sideburn area along the hairline. The incision goes behind the earlobe only, and it avoids the classical, longer incisions behind the ear that typically extend down the back of the hairline. This has always been the most objectionable part of a facelift incision to most patients since the behind-the ear incision can be seen (especially in patients that like to wear their hair up in a ponytail), which is why Dr. Boynton performs the short scar face and neck lift incision to avoid this area completely. Additionally, there is a small incision under the chin that allows direct access to sculpting and thinning of any fatty tissue in this area, as well as the platysmaplasty – which is the neck tightening procedure that works like an internal "bolster" in the neck, and really helps to sharpen and define the neck line.
In the cheek area, Dr. Boynton separately raises the skin and performs a cheek lift. He then tightens the SMAS, or deep tissue layer of the face, using a combination of SMASectomy and specialized plication sutures that tighten and suspend the jowl. The tightening of the deep layer of the face and the platysmaplasty really help to ensure a lasting result.
Ultimately, Dr. Boynton seeks to achieve very natural results that are not over-tight or over-pulled. Results from the short scar facelift and neck lift are meant to highlight each patient's natural beauty without changing the way the patient looks. Following the procedure, patients typically need 1 week to recover.

Schedule a Facelift Consultation
If you would like to learn more about how facelift surgery can help you meet your goals, please contact Dr. James F. Boynton to schedule a consultation. Dr. Boynton can discuss all aspects of facelift with you and answer any questions you may have.
Related Posts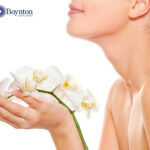 What Are the Benefits of iGuide Neck Lift?
Are you interested in rejuvenating the appearance of your neck…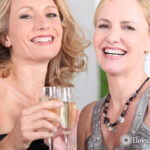 Nonsurgical or Surgical Facial Rejuvenation: Which Is Right for Me?
Are you considering facial rejuvenation but unsure whether a nonsurgical…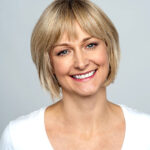 Recovery from a Facelift Combined with a Neck Lift
Facelift and neck lift procedures are actually interrelated, so much…
Locations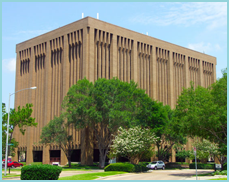 Welcome to Boynton Plastic Surgery. We invite you to view a short video presentation to meet Dr. Boynton and his staff and explore the beautiful office.
Dr. Boynton has many patients that travel from nearby towns and neighborhoods to seek his care and expertise. To better assist you, we have conveniently provided driving directions to our office from the following locations: