Many new moms and those who have been raising children for years would like to improve their appearance after the physical rigors of pregnancy and motherhood have taken their toll. Dr. James F. Boynton can help with the Mommy Makeover procedure. A Mommy Makeover is a comprehensive, custom-designed cosmetic enhancement plan that combines a number of treatments into one procedure – performed in a single visit or staged over a series of treatment sessions. With a Mommy Makeover, Dr. James F. Boynton can renew your breasts, eliminate excess fat deposits, and reduce the appearance of fine lines and wrinkles for a more youthful, contoured, and refreshed look.
Please contact Boynton Plastic and Reconstructive Surgery for more information, or to schedule a Mommy Makeover consultation.
Benefits of a Mommy Makeover
Before
After
View the Gallery
Each Mommy Makeover procedure is specifically designed for your unique needs. Whether you would like to enhance the appearance of your breasts, rejuvenate signs of age and fatigue that appear along the face, or recontour your body and restore your pre-pregnancy figure, a Mommy Makeover can offer effective options. Benefits of a Mommy Makeover include:
Eliminating extra skin in the breasts that may be causing a sagging or drooping appearance
Reducing areas of excess fat that have accumulated in specific body areas
Tightening the abdominal muscles and smoothing out the skin in the midsection for a flatter, more fit-looking stomach region
Reducing signs of age, stress, and fatigue in the face for a more youthful, refreshed appearance
Dr. Boynton will be happy to meet with you for an initial consultation to talk with you about all aspects of available treatment options in a Mommy Makeover. You are encouraged to ask any questions you may have, and Dr. Boynton can craft a custom-designed Mommy Makeover treatment plan based on your ultimate goals. Together, you and Dr. Boynton will come up with the best options that can meet your needs.
Mommy Makeover Procedures
There is a full range of cosmetic enhancement procedures that can help you renew areas of the body commonly affected by pregnancy and years of raising children. These include:
Tummy Tuck (Abdominoplasty)

During pregnancy, particularly with multiple pregnancies, the abdominal muscles can become stretched and pulled apart, and excess fat and skin that has accumulated before and after childbirth can be difficult to eliminate through diet and exercise. Tummy tuck surgery, medically known as abdominoplasty, is designed to pull the abdominal muscles taut and redrape the skin for a tighter, smoother, flatter appearance to the stomach area.

Learn more about tummy tuck (abdominoplasty) surgery.

Liposuction

Areas of the body that are retaining excess fat can be improved with liposuction. Dr. Boynton can perform this popular procedure to help you reduce stubborn fat pockets and recontour your body after pregnancy.

Breast Lift

The appearance of sagging in the breasts after pregnancy or breastfeeding is very common for new moms, and can be effectively improved with breast lift surgery (Mastopexy). Dr. Boynton can eliminate excess skin in the breasts and tighten the remainder for firmer, more youthful, and "perkier" breasts. This procedure can often be combined with breast augmentation for women who would like to add volume to the breasts in addition to rejuvenating their appearance.

Learn more about breast lift (Mastopexy) surgery.

Breast Augmentation with Implants

Breast augmentation (enlargement with implants) can help women who have lost breast volume after pregnancy regain fullness in the breasts and attain a more youthful, contoured appearance. Dr. Boynton can help you determine the size, shape, and type of breast implants that may be best for your goals.

Learn more about breast augmentation.

Cosmetic Injectable Facial Rejuvenation

It's very common for new mothers to experience more pronounced signs of age, stress, and fatigue in the face once they begin raising their children. Cosmetic injectable facial rejuvenation can not only reduce the appearance of fine lines and wrinkles, but some treatments can also augment facial features such as the lips and cheeks for a more youthful and contoured appearance. Dr. Boynton offers an array of injectable treatments, including BOTOX® Cosmetic, Restylane® and Radiesse® dermal fillers, and much more.

Learn more about cosmetic injectable facial rejuvenation.

Schedule a Mommy Makeover Consultation

For more information on our Mommy Makeover procedures, please contact Dr. James F. Boynton to schedule a consultation. Dr. Boynton will be happy to meet with you and answer all of your questions about procedures that can help you meet your goals.
Related Posts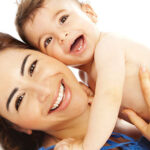 Benefits of Combination Plastic Surgery
Historically, only one procedure would typically be performed during a…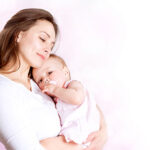 What Exactly Is A Mommy Makeover?
"Mommy makeover" is a common term that generally refers to…
Locations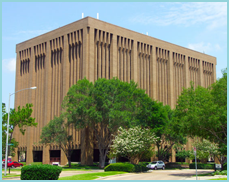 Welcome to Boynton Plastic Surgery. We invite you to view a short video presentation to meet Dr. Boynton and his staff and explore the beautiful office.
Dr. Boynton has many patients that travel from nearby towns and neighborhoods to seek his care and expertise. To better assist you, we have conveniently provided driving directions to our office from the following locations: