Importance of Annual Follow-Up Visits After Breast Augmentation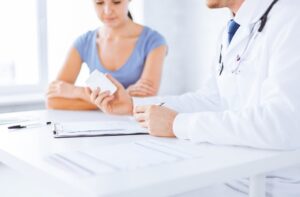 After eleven years in practice, and as a busy plastic surgeon with vast experience in breast augmentation as well as breast augmentation revision, I am still perplexed by the number of patients who only come to a few "post-operative" appointments and then no longer follow up with their plastic surgeon. This is not simply unique to my practice, as this trend has been noticed by many of my colleagues and is a popular topic of discussion at national conferences.
Since the breast augmentation recovery process for most young women is only a couple of days, many patients get back to their lives and don't feel the need to take time out of their busy schedules to make any further appointments because they don't have any "issues". To my patients, I really emphasize the importance of coming in for "annual follow-up" visits, and we are pretty successful in continuing that relationship and follow-up care with our patients.
Just as our bodies change each year, breast implants can change as well. Over time, they can rotate, they can harden with complications like capsular contracture, and/or they can drift in position – many patients find out they are not wearing the appropriate support during the day or at night. Sometimes, life events happen that may cause change. It is not uncommon for a previous patient to have another baby after receiving breast implants and come back in for me to check on them following the breast feeding phase. In these instances, there may be additional laxity that needs to be addressed, or everything may be fine.
Furthermore, some patients get used to their breast implants for awhile but then decide they want a different size after a period of time. Others may have been on the fence about possibly receiving a breast lift in addition to implants, and over time they have now progressed to really needing one. Still others may have saline implants and notice the sloshing that often occurs, eventually causing then to want to exchange their saline for silicone gel implants.
Implants are bio-engineered and continue to make advances in the type of silicone – or its "cohesivity" – and shell designs. Gone are the days when saline (saltwater-filled breast implants) were our only option in the U.S. As good as breast implants have gotten, none of them last forever, and they do (ideally) need to be checked once a year. There are now form-stable anatomic textured implants and more cohesive sub-types of silicone gel implants, many of which can be excellent choices in some patients. It is important to note that it is also still recommended that all patients continue to have their "well woman" exams – and have their breasts checked by their general doctor or OB Gyn, as well – from a breast health standpoint each year.
I enjoy taking on many "challenges" in revision breast surgery for patients who have had breast augmentation surgery elsewhere. In some cases, these patients have undergone breast augmentation several times, and they have a hard time finding a plastic surgeon who wants to take the time and effort to help them after their fourth, fifth, sixth, or even seventh "redo" breast augmentation. Personally, I strive to help these patients who have challenging anatomy and situations, and seeing these patients has taught me the importance of "getting it right the first time" in my primary breast augmentation (first time breast augmentation) practice.
Ultimately, my goal is not only to achieve the best and safest possible results the first time, but also to continue my relationship with the patient through annual follow-up visits in order to stay on top of any subtle changes that may occur over time. I find this doctor-patient relationship to be vitally important to maintaining optimal long-term breast augmentation outcomes.
– Dr. James F. Boynton, Board Certified Plastic Surgeon
Contact Our Office
If you are interested in primary or revision breast augmentation and would like to schedule a consultation with Dr. Boynton, please contact our office today.