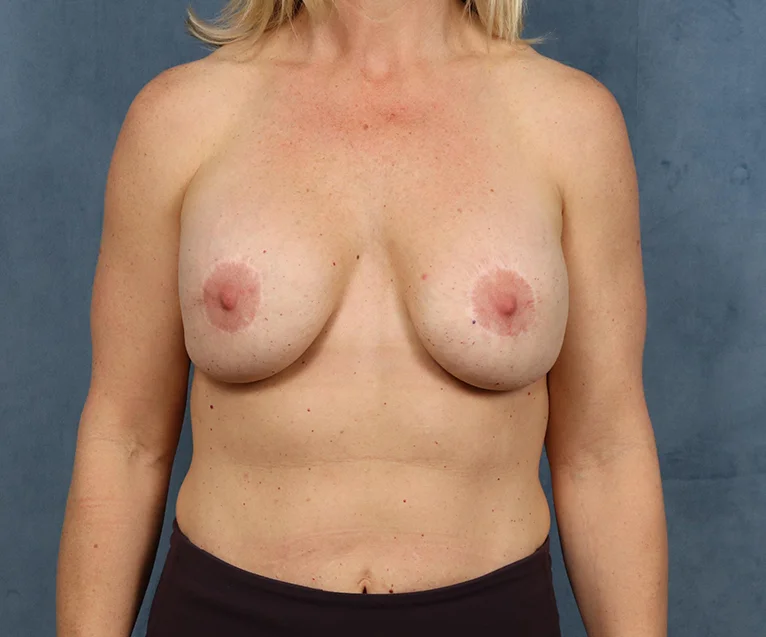 Before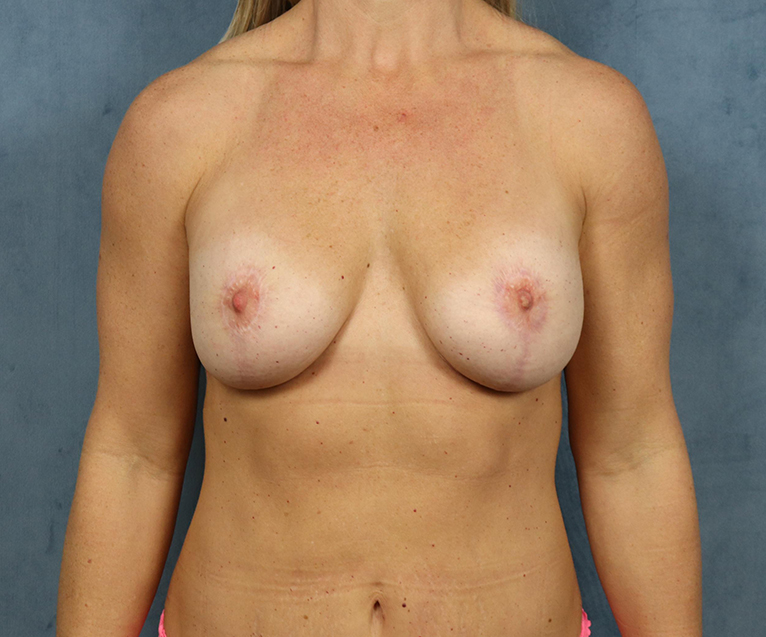 After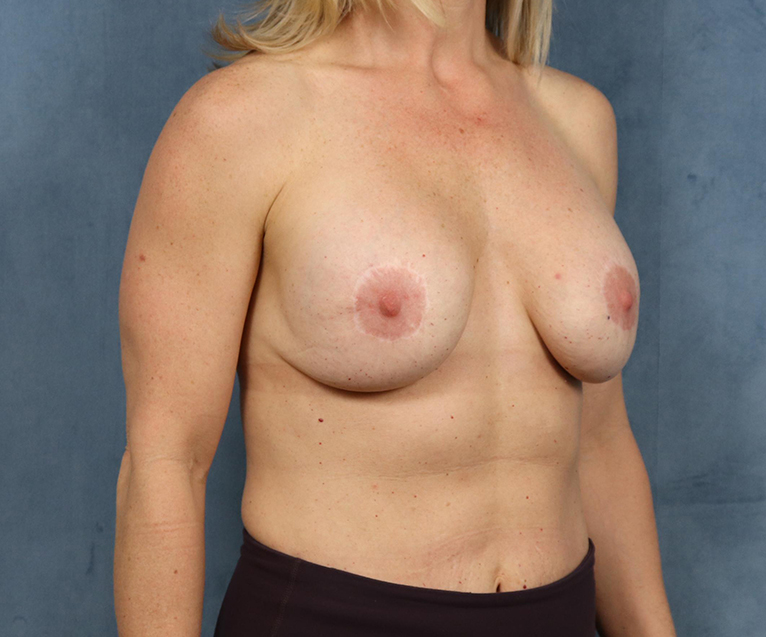 Before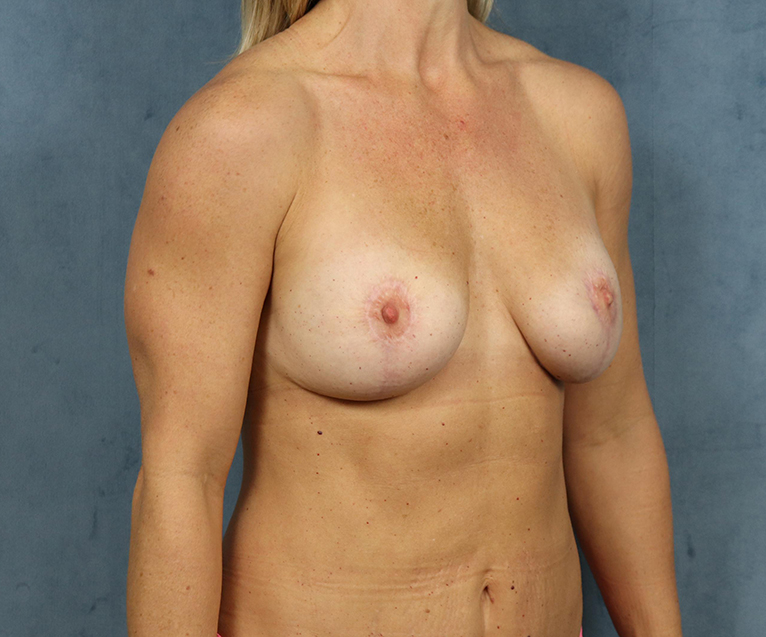 After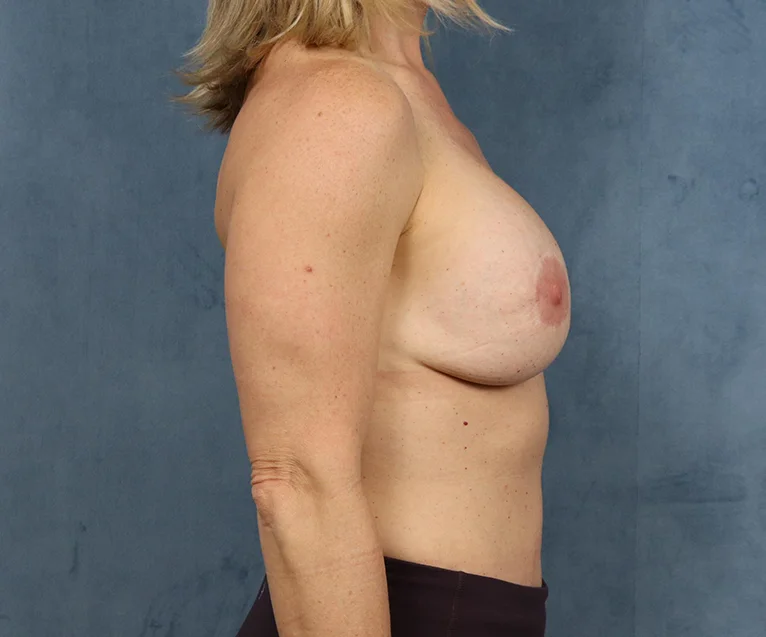 Before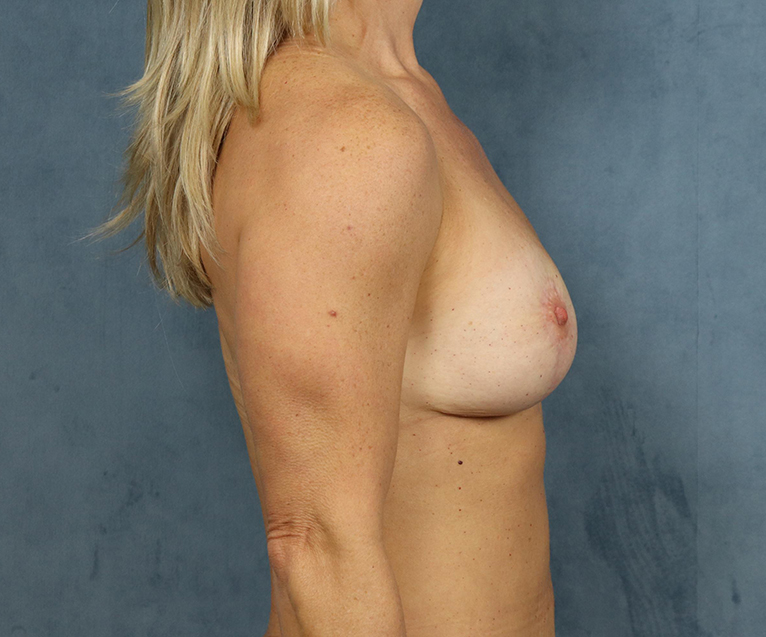 After
Patient Details:
44 year old female with a history of breast augmentation under the muscle with a "Binelli style" peri-areolar breast lift (which is not a complete breast lift!) done at the same time 10 years ago elsewhere. Oftentimes this technique leaves a breast that never really got much lift with central flattening and widening of the areola (sometime very, very wide) with an implant too high and the breast tissue still "falling off the implant" (see side view). She was bothered by the central flattening of the breast, the "high riding breast implant" and the widened areola (pigmented skin around the nipple) as well as the "droopy" loose tissue still on the bottom of the breast. She had become very active as a cross-fit trainer and wanted to be more uplifted and tighter also with a smaller breast implant.
She underwent a removal of an old 300 cc silicone gel breast implant with an exchange for a smaller more cohesive 210 cc silicone gel breast implant (Allergan Natrelle Inspira) in addition she underwent thermal capsulodesis of the implant pocket (shrinking the internal pocket) and secondary breast lift to tighten the skin envelope around the breast and improve the shape of the bottom of the breast and also make the areolae 'less wide'.
9 month after photos are shown with good shape correction of the breast and improved breast lift and smaller implant/total breast volume.