What Are My Hand Rejuvenation Options?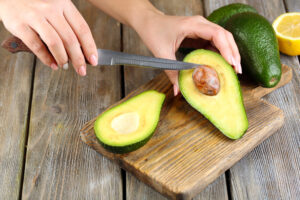 With stories about "avocado hand" receiving lots of press lately, the appearance of one's hands has become an increasingly popular topic of interest. Attention brought to the hands by hearing about (or even experiencing) avocado slicing-related injuries has caused many individuals to consider how their own hands look. Unfortunately, as one of the most likely areas of the body to reveal one's age, not everyone is pleased with what they see.
Some of the most common aesthetic concerns women and men notice on the backs of their hands include crepey and thinning skin, volume loss, brown spots / sun damage, and uneven pigmentation—any combination of which can contribute to an aged appearance. The good news is there are several innovative techniques that can be utilized to address these cosmetic issues and restore a more youthful look and contour. At our practice, board-certified plastic surgeon James F. Boynton, MD offers the following hand rejuvenation options:
RADIESSE® – This injectable filler can be an excellent option for many patients seeking to replenish lost volume and minimize the visibility of tendons, veins, and joints that become more apparent with skin thinning. Once administered, the advanced RADIESSE® solution stimulates the natural production of collagen within the skin, creating a smooth, volumizing effect on the surface that lasts at least 12 months for most individuals. Dr. Boynton is a RADIESSE® for hands certified injector, a distinction that makes him highly qualified to perform this effective treatment.
IPL Therapy – Intense Pulsed Light (IPL) therapy can often be a great solution for men and women desiring to reduce the appearance of brown spots and sun damage on the hands. Using varying wavelengths of broadband light energy, this non-surgical technique is designed to penetrate dark pigmentation, drawing it to the surface of the skin and eventually completely out via the body's natural healing response. After a series of quick, office-based treatments, IPL therapy can produce a more even skin tone and rejuvenated overall aesthetic.
Fat Transfer with Microfat and/or Nanofat – Microfat can be used to restore plumpness and smoothness to the backs of the hands, and nanofat can help diminish concerns such as sun damage and skin discoloration. Treatment involves harvesting excess fat tissue with liposuction from one area of the body—e.g. the abdomen, hips, thighs, etc.—isolating the microfat and/or nanofat cells, and carefully reinjecting them into the hands until an optimal result is achieved. The rejuvenating effects of fat transfer with microfat or nanofat can be long-lasting, though multiple sessions may be necessary to attain an ideal outcome.
If you are interested in hand rejuvenation, Dr. Boynton would be happy to meet with you in person to discuss all available treatment options in more detail. Following a physical examination and thorough discussion of your specific needs and desires, he can recommend the most appropriate technique for your unique case. To schedule a consultation, please contact Boynton Plastic Surgery today.