Plastic Surgeon James F. Boynton, MD, FACS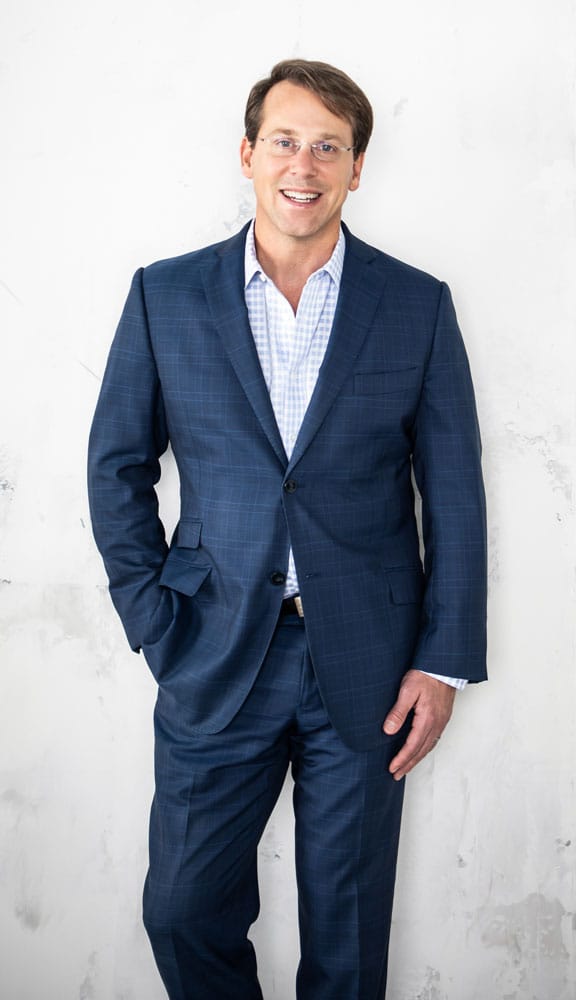 "I am proud of my strong educational background which is the foundation for my dedication to excellence, starting with my undergraduate education at Duke University and my medical school education at the University of Texas Medical School at Houston. Of my seven years of postdoctoral surgical training, the final two years were dedicated exclusively to Plastic Surgery training at St. Joseph Hospital in Houston, which has a long-standing tradition of outstanding advanced training in aesthetic plastic surgery. I am board-certified by the American Board of Plastic Surgery, and I am an active member of the American Society of Plastic Surgeons as well as the American Society for Aesthetic Plastic Surgery. I am also a Fellow of the American College of Surgeons.

I continue to stay at the forefront of advanced techniques in plastic surgery by attending many local, regional, and national meetings devoted to aesthetic plastic surgery. In addition, I have traveled extensively and continue to work closely with many world-renowned experts in many areas of aesthetic plastic surgery, such as breast augmentation and enhancement, facial rejuvenation, and body contouring. I have been rigorously trained in plastic surgery, and I incorporate many of the latest techniques into my practice that focuses on aesthetic plastic surgery. My goals are to provide the safest, highest-quality plastic surgery to my patients in order to achieve beautiful and natural-looking results."
~ Dr. James F. Boynton
Welcome to Boynton Plastic Surgery. We invite you to view a short video presentation to meet Dr. Boynton and his staff and explore the beautiful office. The links below the video will take you to sections on this page that offer more information about Dr. Boynton, his background, and his overall approach to care.
What Is a Plastic Surgeon?
The title "plastic surgeon" is earned by physicians who first serve as surgical residents for at least three years (during time which they undergo rigorous training in all aspects of surgery), followed by three additional years of focused plastic surgery training. Plastic surgeons have generally undergone between six to eight years of advanced residency and fellowship training after medical school in both aesthetic and reconstructive surgery of the breast, body, and face. Plastic surgery residency also includes training in microvascular and hand surgery. (Dr. Boynton did an additional one year fellowship in microvascular training as well as another fellowship in hand surgery, which is another subset of plastic surgery.) Due to this high level of surgical training, plastic surgeons have a comprehensive knowledge of the relationship between skin, muscles, and various other anatomical structures, allowing them to treat a wide range of cosmetic concerns, signs of aging, birth defects, injuries, skin ailments, and more with excellent aesthetic results.
Plastic Surgeon vs. Surgeon Who Performs Cosmetic Surgery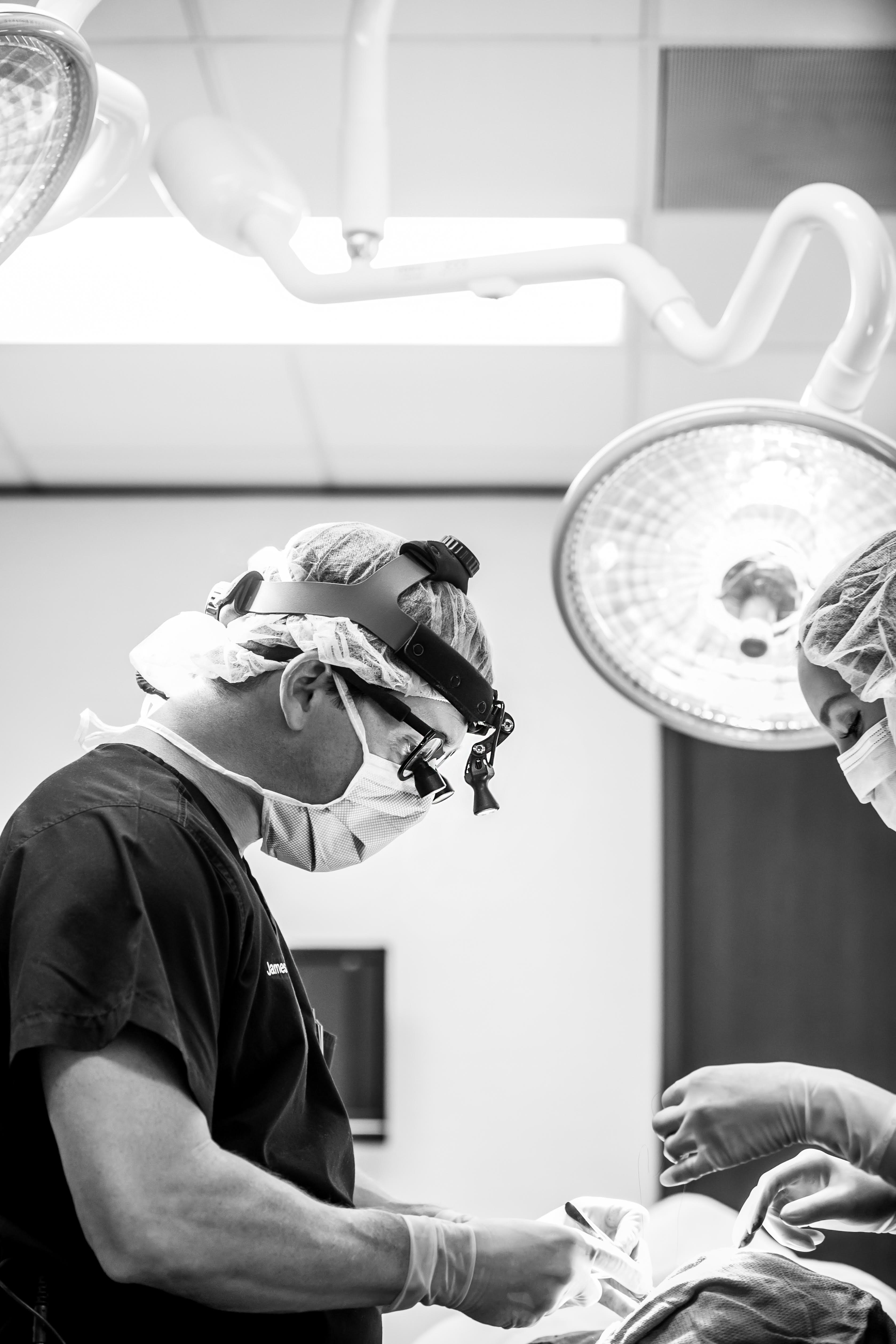 When selecting a doctor for aesthetic plastic surgery, it is important to distinguish between a plastic surgeon and a medical professional who performs cosmetic surgery. As highlighted above, a plastic surgeon is highly trained in aesthetic and reconstructive surgery. Unfortunately, there are many medical practitioners who are trained in a different specialty yet also offer aesthetic treatments—some of whom may even refer to themselves as "cosmetic surgeons." Why does this matter? In the event a complication should arise during surgery, a plastic surgeon typically has the knowledge, skill, and experience to properly address the issue whereas someone who has not received such extensive training might not be able to do so.
In short, a board-certified plastic surgeon—one who is certified by the American Board of Plastic Surgery—generally possesses the appropriate level of education, surgical training, and expertise to not only perform cosmetic plastic surgery in the safest, most effective manner possible, but also to resolve any potential problems for an optimal aesthetic and functional result.
What Sets Dr. Boynton Apart from Other Plastic Surgeons?
When it comes to plastic surgeons and cosmetic enhancement professionals, there are many practitioners available, particularly in an area as large as Houston. Dr. Boynton's extensive list of credentials, recognitions, and awards, along with his overall approach to care and commitment to innovation and advancement in the field of plastic surgery, are just a few of the things that make him stand out.
Honors and Recognitions
One of America's Top Doctors® – Castle Connolly
Leading Physician of the World / Top Plastic Surgeon in Texas – International Association of Plastic Surgeons
RealSelf Top Doctor for six consecutive years
One of America's Top Plastic Surgeons – Consumers' Research Council of America
One of Houston's Top Doctors – Houstonia magazine
Regional Top Doctor – U.S. News & World Report
One of Houston's Top Doctors – H-Texas magazine
You can read more about Dr. Boynton's honors and awards here.
Dr. Boynton's Three-Tiered Approach and Practice Philosophy
Arduous dedication to achieving the best possible results – This involves up-to-date knowledge, state-of-the-art techniques and innovations in the field of aesthetic plastic surgery, and sound clinical surgical judgment and experience. Dr. Boynton has an eye for meticulous detail and is unwavering in his pursuit to achieve beautiful and natural-appearing results.
Importance of Patient Safety – It is of paramount importance to choose a surgeon with good ethics, honesty, integrity, and surgical judgment, as well as one who is board-certified by the American Board of Plastic Surgery. Sometimes certain patients are not good candidates for elective surgical procedures, and as a true patient advocate, Dr. Boynton makes the patient's health his most important priority. He makes every effort to optimize an individual's health before pursuing any elective surgical procedure.
Compassion for patient care – From surgical procedures like abdominoplasty and liposuction to non-surgical treatments such as injectables, providing personalized patient care and attention to each and every individual is Dr. Boynton's trademark. This starts at the initial consultation and lasts through each follow-up appointment after surgery.
Choosing a Board-Certified Plastic Surgeon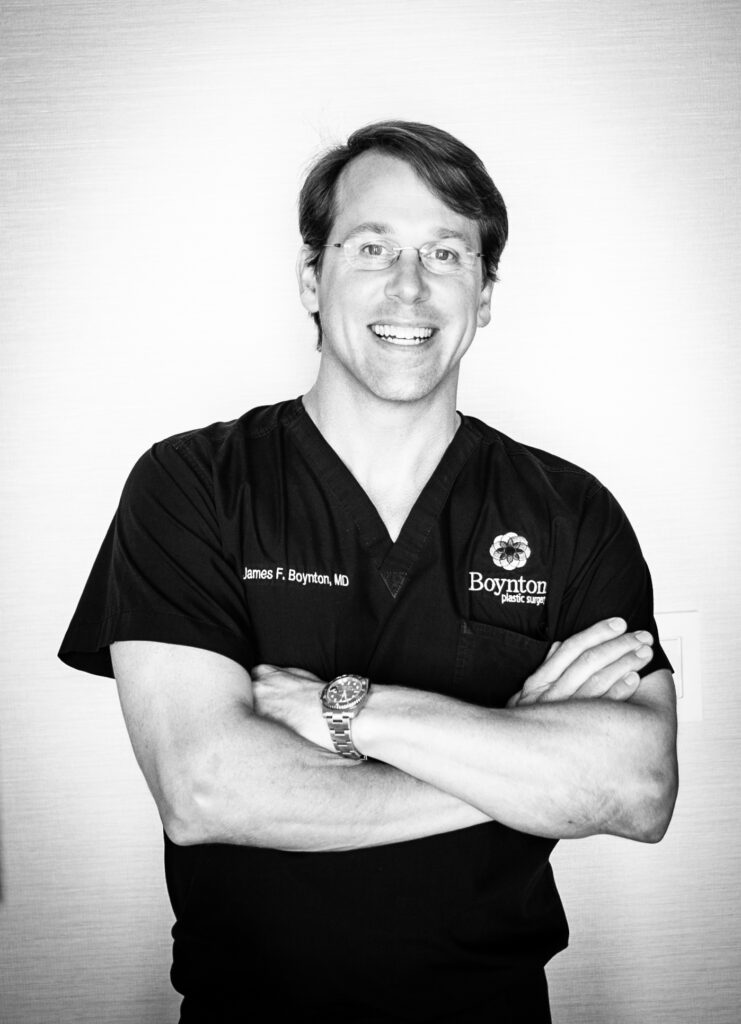 Choosing a plastic surgeon is not something that should be taken lightly. A number of factors should be considered, including training, education, results, safety, personality, and chemistry. But how do you make an informed decision based on a 30 minute consultation? The answer is: Do your research!
Before scheduling your consultation, you should already be abreast of the surgeon's credentials. Most surgeons will post their credentials on their websites, but deciphering the different information may be difficult. Surgeons will often pad their résumés with numerous things, trying to hide the fact they do not possess the two most important qualifiers—board certification by the American Board of Medical Specialties (ABMS) and the American Board of Plastic Surgery (ABPS).
The first board, ABMS, is the umbrella organization that assists the 24 approved medical specialty boards—including the ABPS—with the development of standards, evaluations, and certification of their surgeons. ABMS is recognized as the "gold standard" in physician certification.
In a way, the ABPS is a sub-group of the ABMS. The most important credential your plastic surgeon MUST have is board certification by the ABPS. This alone will answer many of the questions stated above: training, education, proven results, and safety. Earning certification from ABPS assures the public that a surgeon has successfully completed an approved educational program and passed a very rigorous examination designed to assess the knowledge, experience, and skills necessary to provide the highest quality of patient care in the specialty of plastic surgery.
In addition to board certification, it is important for patients who are interested in cosmetic procedures to look for plastic surgeons who are also members of ASAPS (The American Society for Aesthetic Plastic Surgery). This is a further refinement that helps identify a "specialized" aesthetic plastic surgeon based on the rigorous criteria, experience, and training in aesthetic plastic surgery that is required to be a member of this sub-specialty society that focuses on "cutting edge" aesthetic plastic surgery, best techniques/practices, and attention to patient safety. Dr. Boynton has been a proud member of this society since 2010.
Did You Know?
The best way of determining if your surgeon possesses the proper training, education, experience, and safety skills is to see if he/she is listed as a board-certified plastic surgeon by the ABPS.
The best way of determining if your surgeon possesses the proper training, education, experience, and safety skills is to see if he/she is listed as a board-certified plastic surgeon by the ABPS.
To verify a surgeon's board certification through ABMS and ABPS, follow the link www.abms.org, or call 1-866-ASK-ABMS (275-2267). To search for a physician online, you will need to make an account using your email and a newly created password.
Dr. Boynton wishes to provide this information because, as a member of both ABMS and ABPS, he is aware of the importance of educating the public. The aesthetic surgery market has been attractive to all sorts of doctors, including dermatologists and dentists. They may even claim "board-certified," but it is vitally important you are aware of which board certification your plastic surgeon should have. For all those who have chosen Dr. Boynton as their plastic surgeon, he thanks you and hopes you feel secure knowing he is board-certified by ABMS and ABPS.
Questions to Ask Your Prospective Plastic Surgeon
Researching the educational background and credentials of a plastic surgeon is a great first step in selecting the right doctor. Arguably more important, however, is meeting with your prospective physician in-person during a consultation to really get to know him or her and determine if they are the best fit for you. The following are several questions you should ask to help make this important decision:
Are you certified by the American Board of Plastic Surgery?
How frequently do you perform this treatment?
How will you tailor the procedure based on my unique needs and goals?
What will the recovery process be like after surgery?
What type of results can I realistically expect?
Are there any risks associated with this treatment?
How will you handle any possible complications that might arise?
What are the limitations of this procedure?
Where will surgery be performed, and is the facility accredited?
If necessary, will a board-certified anesthesiologist administer anesthesia?
May I view before-and-after photos of patients with similar aesthetic concerns and goals?
Are there any previous patients who would be willing to speak with me about their experience?
What will happen if I am unhappy with my final results?
While this is by no means a comprehensive list, these questions should serves as a good starting point for building trust and establishing a strong relationship with your potential plastic surgeon. If you are uncomfortable with any answers you receive, you should not hesitate to ask for clarity and/or continue your search elsewhere. In the end, you want a qualified and ethical doctor who is honest, who listens carefully to your needs and desires, and whose goals for treatment exactly align with your own.
Dr. Boynton on RealSelf
RealSelf Patient Reviews of James F. Boynton, MD, FACS
RealSelf Q&A with James F. Boynton, MD, FACS
Schedule a Consultation
Dr. James F. Boynton will be happy to meet with you and talk more about your cosmetic enhancement goals. If you would like to schedule a consultation, or if you would like more information on Dr. Boynton's experience, credentials, and background in plastic surgery, please contact our practice.