Dr. James F. Boynton on Dysport™ vs. BOTOX® Cosmetic – and a New Technique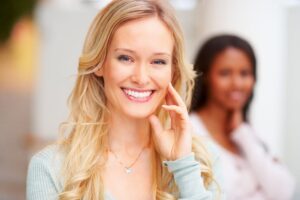 People have choices now with neurotoxins. BOTOX® Cosmetic was the first, but is "not the only game in town" now. Xeomin has recently been approved… and even Purtox® in also on the way. Doctors and patients surely will – and do – have choices, which is a good thing. I have been using BOTOX® Cosmetic since I started in practice and I've been really happy with the results. I routinely perform a "BOTOX® Cosmetic Browlift" on almost all patients and have seen consistent, stable and effective results for quite some time now. Dysport™ as been used for quite some time in Europe, and was approved by the U.S. Food and Drug Administration in 2009. Most U.S. Plastic surgeons and dermatologists started out using Dysport™ with a 3 cc saline dilution which, compared to BOTOX® Cosmetic, was causing a greater "diffusion," or rate of speed and distance the treatment spread from the injection point, which can possibly affect areas not targeted for treatment. Coincidently, in my early experience with Dysport™, I was not as pleased as I was with BOTOX® Cosmetic. Nationally, it seemed more doctors were getting "dropped eyelids" initially because of this greater diffusion. For most patients, the differences were so subtle that only I would notice, but by and large they were just as happy. I do notice that the "onset" with Dysport™ is faster. Some think that it lasts about a month longer, but I have not been able to really study that scientifically. I am excited about my new Dysport™ technique using a smaller 2 cc dilution which enables me to "map out" each patient exactly as I did with BOTOX® Cosmetic and give very reproducible results without the diffusion issue. Also, the "bumps" some patients notice that go away after the first two hours of injecting really aren't there, and that is because I am using half the total "volume" on saline to inject. I think this new dilution has given me enhanced precision and sharpened an already great tool – even better to achieve the excellence I strive for with each and every patient!
Please contact Dr. James F. Boynton for more information on Dysport™.