KYBELLA™ Double Chin Reduction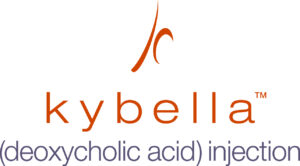 KYBELLA™ is a state-of-the-art injectable treatment designed to nonsurgically reduce submental fullness—an aesthetic concern often referred to as a "double chin." Approved by the FDA for individuals 18 years of age and older, this minimally invasive procedure aids in the breakdown and elimination of fat tissues below the chin, helping to achieve a slimmer, more contoured chin profile without the recovery and downtime often associated with surgical alternatives such as liposuction. By skillfully administering KYBELLA™ injections in the convenience of our office, we can help you attain the beautiful, natural-looking results you desire with long-lasting, potentially permanent effects.
Benefits of KYBELLA™
For many women and men, submental fullness caused by the localized buildup of fat underneath the chin proves to be resistant to even the most nutritious diets and vigorous exercise routines. In these cases, cosmetic treatment is generally the most effective solution. Key benefits of eliminating the appearance of a double chin with KYBELLA™ can include:
Enhanced definition of the chin and jawline

An improved under-chin profile

Nonsurgical, minimally invasive treatment

Minimal to no recovery or downtime

Extremely long-lasting – potentially permanent – results
In addition to these benefits, KYBELLA™ can often be an excellent complement to facelift surgery, neck lifting, and/or other facial rejuvenation procedures for a more comprehensive enhancement.
The KYBELLA™ Procedure
During treatment, the deoxycholic acid-based KYBELLA™ solution will be carefully injected into targeted pockets of fat underneath the chin using an ultra-thin needle. Over time, the KYBELLA™ solution helps to dismantle and destroy fat cells in the submental region through a process known as lipolysis, ultimately producing a leaner, more toned under-chin contour.
Depending on each patient's unique needs, the entire KYBELLA™ procedure typically takes about 15-20 minutes to complete. Most individuals report experiencing little to no pain or discomfort during treatment, but a topical anesthetic can often be administered if needed and/or desired. Some temporary redness and/or bruising below the chin may be experienced initially after treatment, though these side effects should resolve relatively quickly, and any potential soreness can usually be well managed with medication.
For the majority of men and women, a total of approximately two to six treatment sessions may be necessary to achieve ideal results. Once an optimal outcome is attained, however, subsequent treatments are rarely necessary as the effects of KYBELLA™ are generally long-lasting, if not permanent.
At this point in time, KYBELLA™ is the only procedure of its kind to be FDA-approved for nonsurgical submental fat reduction.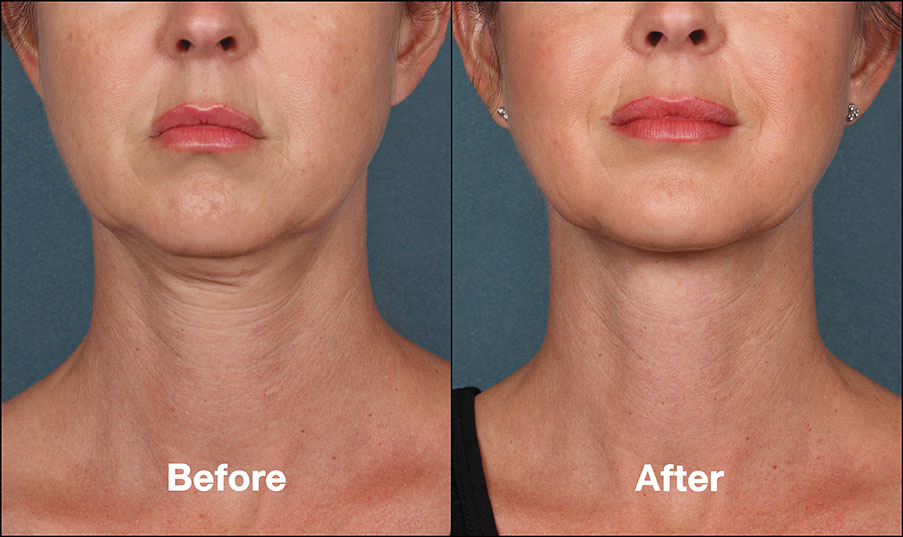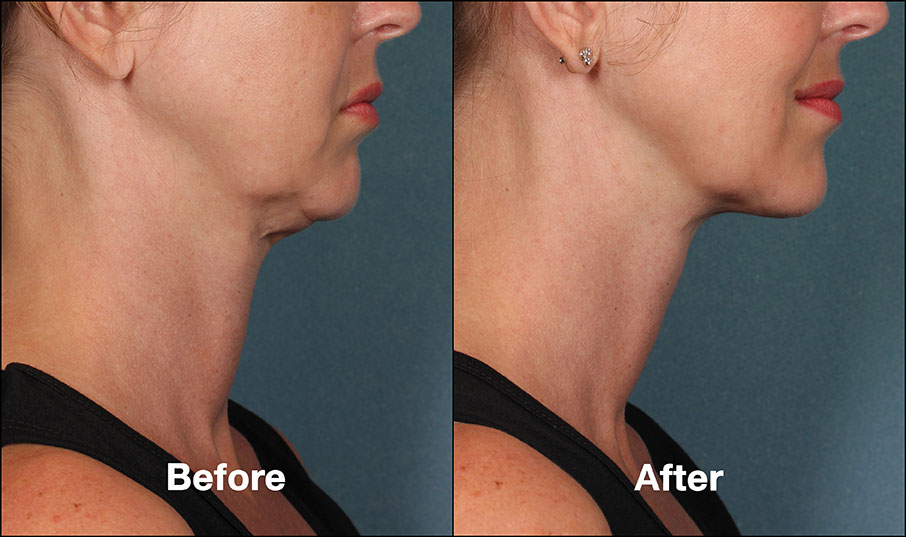 Contact Boynton Plastic Surgery
To learn more about KYBELLA™, or to schedule a consultation to find out if this revolutionary procedure is right for you, please contact our office today.