Dr. Boynton Receives Vitals Patients' Choice Award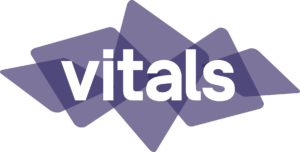 We are thrilled to announce our board-certified plastic surgeon, Dr. James F. Boynton, has been honored with a Vitals Patients' Choice Award for 2014! Vitals.com is a trusted online resource intended to help propective patients find and connect with the most elite health care providers in the nation. In order to receive this prestigious recognition, physicians must receive nearly perfect reviews and ratings from patients based on such components as bedside manner, doctor-patient communication, follow-up supervision, and various other aspects of care. Of the 870,000 active doctors in the United States, Dr. Boynton was one of only 5% of physicians who were granted this accolade by their patients this year.
Our plastic surgeon is truly grateful to have received this esteemed award, and he will do everything in his power to continue providing an unprecedented level of care. He would also like to extend his thanks and appreciation to each one of our patients who took the time to share feedback about their experience at Boynton Plastic Surgery.
If you are interested in any form of cosmetic enhancement – be it a surgical procedure like breast augmentation or a non-surgical treatment like injectables and fillers – please do not hesitate to contact us today to schedule a consultation with Dr. Boynton.