Can I Receive a Mastopexy Without Implants?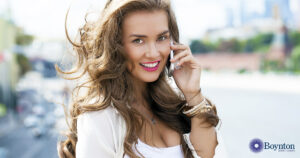 This is a question I hear rather frequently from patients interested in mastopexy, a procedure more commonly referred to as breast lift surgery. The simple response is yes, you can absolutely receive a mastopexy without breast implants. In fact, a breast lift is designed to remove excess skin, raise and/or reposition the nipple-areolar complex, and reshape native breast tissues in a way similar to a small implant in those that don't want implants. At my practice, I also perform "volume preserving" breast lifts, which means I preserve maximal breast volume and focus on repositioning the breasts on the chest wall. So many traditional breast lift techniques would lead to a flattened appearance, making the breasts smaller with no or very little shape. The medial pedicle technique I employ helps avoid result this for an optimal outcome.
It is important to be aware, however, that for patients who are interested in significantly increasing the size of their breasts in addition to having them lifted, I will often recommend an augmentation-mastopexy. Also known as a breast lift with implants, this procedure can eliminate excess breast skin and tissues to reduce drooping while helping to achieve a fuller shape, improved firmness, and increased breast volume for qualified patients.
Ultimately, a breast lift with or without implants can create exceptional, natural-appearing results for the right individuals, and the most beneficial option for your aesthetic concerns and desires can be determined during a consultation with a board certified plastic surgeon.