Recovery from a Facelift Combined with a Neck Lift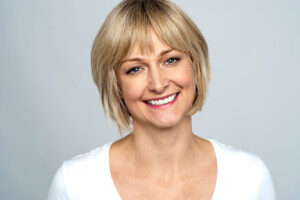 Facelift and neck lift procedures are actually interrelated, so much so that performing one without the other can potentially lead to unsatisfactory results. For this reason, I typically perform a short scar facelift combined with an open neck lift and platysmaplasty, all of which have proven to produce fantastic results and high levels of satisfaction among my patients. Every time I perform a facelift (which I also refer to as a necklift), I am focusing my efforts on the jawline/jowl, cheeks, and neck, so the naming can get a bit confusing. For the most part, since we are dealing with the neck during every facelift I perform, I use the two terms more or less interchangeably.
I basically have three "neck" options that I use to determine what we do for the neck, and all of these can be done in the office rather than in a hospital setting.
The first option is simple neck liposuction. This is great for candidates, typically younger patients, who have good skin quality without much excess. It is a minimally-invasive way to remove some excess fat under the neck and free up the neck skin so it will contract and produce a more refined appearance.
The second option is the iGuide neck lift. In addition to liposuction of the neck, this minimally invasive procedure takes it one step further by utilizing the liposuction "access" incisions for fiber optic placement of a specialized suture above the platysma muscle layer. This is then "woven" like a "hammock" to gently support and lift the neck. This procedure does not involve the removal of excess skin, and it is best suited for patients with mild skin excess. The recovery is only a few days, and male patients in particular really love this procedure.
The third and final neck option is the open neck lift / short scar facelift, which is my short scar facelift and open neck lift with platysmaplasty (neck muscle tightening). This is the best option when skin excess is moderate or severe, as well as when the neck muscles show "banding" and separate. This can really help address "all three layers:" skin excess, fat excess, and muscle separation. Isolated open neck lifts that do not include a cheek or face lift end up with a "strange" appearance, therefore I do not do them.
As previously highlighted in "Liquid Facelift Vs. Short Scar Facelift," I now offer the short scar facelift as an office-based procedure, eliminating the need for patients to stay overnight in the hospital or surgical facility. Should this be the case, patients will go home to rest in the comfort of their own homes and then return to my office the next day for a follow-up visit. Since I perform the short scar facelift technique, much of the area behind the ear and along the back of the hairline can be avoided. Not only can this surgical method limit behind-the-ear scarring, but it can also help hasten the overall recovery process due to its less aggressive nature.
Ultimately, with the combination of the short scar facelift and iGuide neck lift, patients can often expect about a one to two week recovery period at most. In my opinion, this is a drastic improvement over traditional methods that often require longer recovery periods and may even inhibit normal activities, such as driving, for up to three weeks.
— James F. Boynton, MD, FACS
Contact Boynton Plastic Surgery
For more information about recovery from a facelift and neck lift combination, please contact Boynton Plastic Surgery today.