Patients often complain about excess crepy skin as well as "bags" or excess fat deposits about the eyelids sometimes in their late 30s and into the 40s. This can cause a more tired appearance to the focal point of the face. Freshing up the appearance around the eyes can easily be achieved by removing the excess skin of the upper and lower lids, removing the extra muscle and the excess fat deposits. The upper lid incision is made in the crease of the upper eyelid and just below the lashes of the lower eyelids making scars that are virtually undetectable. Sometimes the lower eyelid can be approached through the inside of the lower eyelid if only bulging fat is toe be removed. This is referred to as transconjunctival lower lid blepharoplasty. Additionally some patients have "looseness" to the lower eyelids the require tightening. Finally the upper eyelid can also become ptotic or "droopy", requiring correction. This is a common procedure Dr Boynton performs. Many times this can be the first surgical procedure that a patient decides on for their face.
Before
After
View the Gallery
The recovery is quick, it is painless and an outpatient procedure. They often use drops for the first week and have some bruising that resolves mostly within a week or so. This is a popular procedure for men as well as women. There are anatomical gender and demographic differences in patients that Dr Boynton recognizes and has vast experience in treating. Dr Boynton also frequently performs revision eyelid procedures. Stitches are removed after 4 days and patients can return to work usually after 5-7 days. Exercise can be resumed in 2 weeks.
Dr. Boynton's approach to eyelid surgery accounts for anatomical gender and demographic differences in patients to achieve natural looking results.
Schedule an Eyelid Surgery Consultation
If you would like to meet with our plastic surgeon to discuss all aspects of eyelid surgery and how this procedure may benefit your needs, please contact Dr. James F. Boynton. Dr. Boynton will be happy to answer your questions and talk about your goals.
Related Posts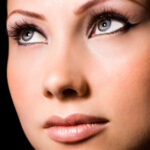 Breaking Down Blepharoplasty: My Technique
My philosophy towards blepharoplasty is to almost always approach the…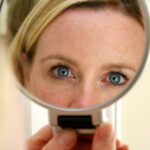 Breaking Down Blepharoplasty: The Consultation
When patients come into my office for an eyelid surgery…
Locations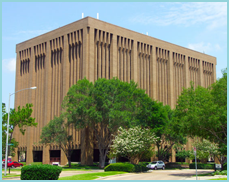 Welcome to Boynton Plastic Surgery. We invite you to view a short video presentation to meet Dr. Boynton and his staff and explore the beautiful office.
Dr. Boynton has many patients that travel from nearby towns and neighborhoods to seek his care and expertise. To better assist you, we have conveniently provided driving directions to our office from the following locations: