Jeuveau™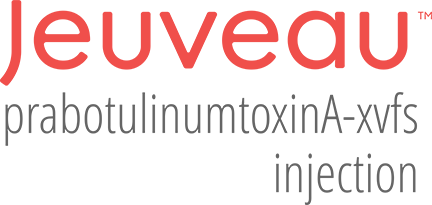 We are very pleased to announce that Boynton Plastic Surgery is now offering a new non-surgical treatment that can address one of the more common aesthetic concerns affecting patients across a spectrum of ages, from their 20s into their 50s and beyond! Jeuveau™ is a cosmetic injectable treatment approved by the U.S. Food and Drug Administration to temporarily smooth away signs of moderate to severe glabellar lines (frown lines) between the eyebrows. This advanced option can serve as an alternative to BOTOX® Cosmetic for many patients who would like to significantly rejuvenate signs of anger or stress that manifest as deep lines between the brows, ultimately creating a more relaxed and refreshed appearance.
What Is Jeuveau™?
Jeuveau™ is an injectable solution that utilizes botulinum toxin type A to temporarily prevent the contraction of facial muscles between the eyebrows and the formation of frown lines. This option from the Evolus® corporation holds the distinction of being the first "aesthetic-only" neurotoxin to receive FDA approval in the U.S., and is known for its ability to reduce the appearance of very deep and severe brow furrows. Jeuveau™ is being touted as the next generation's BOTOX® Cosmetic, and can help both women and men renew their facial aesthetic with results that look natural.
While injectable options such as BOTOX® Cosmetic, Dysport®, and XEOMIN® are still effective treatments for many individuals, the addition of Jeuveau™ to our comprehensive list of non-surgical treatments allows our practice to continue providing a diverse array of options that can successfully address the unique needs of our patients.
What Are the Benefits of Jeuveau™ Injections?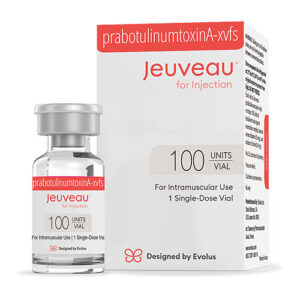 Jeuveau™ can effectively improve an aesthetic concern that many individuals encounter. The formation of vertical lines between the eyebrows typically occurs with everyday facial expression; however, after awhile, these glabellar lines can remain there even when one's face is completely still, resulting in a persistent stressed or angry appearance. Jeuveau® injections temporarily relax the muscles that cause frown lines to develop, yielding a smoother look that can have a significantly positive effect on facial aesthetics. An additional benefit of Jeuveau™ injections is that the procedure involves no surgery of any kind. The treatment can be performed right here at the office of our board-certified plastic surgeon, James Boynton, MD, and most patients are able to resume daily activities immediately, without the need for a recovery period.
During your initial consultation, we will evaluate your needs and goals and answer all of your questions. If you are an ideal candidate for Jeuveau™, we will develop a customized treatment plan designed to provide you with results that meet your expectations.
What Is the Jeuveau™ Treatment Process Like?
The entire Jeuveau™ procedure typically only takes between 15 and 30 minutes, depending on each patient's individual needs. Jeuveau™ is injected into the targeted muscles with a very fine needle; a numbing solution can be applied to the skin before injection to ensure the most comfortable treatment experience possible.
While there may be some redness and swelling in the treatment area following the procedure, these effects are typically mild and should dissipate rather quickly. Most individuals who undergo Jeuveau™ injections are able to get right back to their normal routines after treatment.
How Long Do the Results of Jeuveau™ Last?
The longevity of results is typically comparable to that of cosmetic injectables such as BOTOX® Cosmetic and Dysport® (three to four months); however, Jeuveau™ may even produce results that last slightly longer in some patients. The effects of Jeuveau™ can also be maintained for extensive periods with occasional follow-up injections.
How Much Does Jeuveau™ Cost?
It's important to remember that, since Jeuveau™ procedures are customized for each patient, the total price may not be the same for everyone. Once your treatment plan is designed, a member of our aesthetics team will calculate a total cost estimate for your Jeuveau™ procedure and go over the payment options we accept. If you are interested in financing your Jeuveau™ treatment, we can talk with you about CareCredit®, a renowned healthcare and plastic surgery financing company that offers qualified applicants a full range of options allowing them to conveniently pay for their procedure over time.
We will be happy to answer any questions you may have about this exciting new treatment! If you would like to learn more about Jeuveau™ injections, or if you are ready to schedule a consultation, please contact us today.