What Are the Benefits of JUVÉDERM VOLUMA™?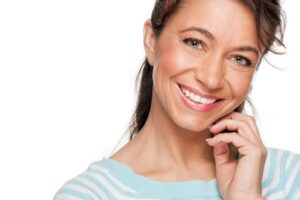 Are you interested in reducing signs of aging on the face but don't have the time and/or desire to undergo a surgical procedure? Thankfully, there are a number of non-surgical cosmetic options that can help you achieve your goals without the recovery and downtime often associated with surgery. Included among our vast array of dermal fillers available at Boynton Plastic Surgery is a relatively new injectable known as JUVÉDERM VOLUMA™.
Composed of hyaluronic acid (HA) – a naturally-occurring substance found in the body – JUVÉDERM VOLUMA™ is currently the only HA-based injectable filler to be FDA-approved for volume enhancement in the cheeks and midfacial region of patients who are 21 and older. Other distinct benefits of this revolutionary treatment include:
It can be administered right here in the comfort of our office
It can help smooth moderate lines and wrinkles for a more youthful contour in the targeted treatment area
Results generally appear instantaneously with treatment
Its volumizing effects have been clinically proven to last up to two years in several cases
Allergy testing is typically not required prior to treatment
Ultimately, JUVÉDERM VOLUMA™ may be an excellent option for facial rejuvenation if you have experienced volume loss in the cheeks and/or midface due to aging.
– Dr. James F. Boynton, Board Certified Plastic Surgeon
Contact Boynton Plastic Surgery
To learn more about JUVÉDERM VOLUMA™, or if you wish to schedule a consultation with Dr. Boynton, please contact us today.