What Are the Benefits of In-Office Liposuction?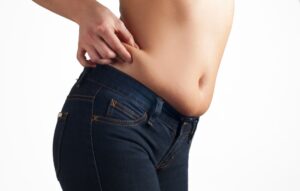 Dr. James Boynton is often able to utilize a special technique for lipocontouring that does not require patients to go to offsite hospitals or outpatient surgical facilities. This in-office liposuction procedure is even performed with a local tumescent numbing solution and a mild oral sedative only, without the need for general anesthesia. Dr. Boynton prefers the power-assisted lipocontouring technique, which he feels gives the best contour and shape and is superior to many traditional techniques. Liposuction/lipocontouring is among the most popular surgical cosmetic enhancement treatments available, and certainly one of the most frequently performed procedures here at Boynton Plastic Surgery among both women and men. Its ability to address pockets of fat that have proven resistant to changes in dietary habits and even the most rigorous exercise routines have made it possible for many individuals to successfully recontour their bodies with stunning results. 
Some of the many benefits of Dr. Boynton's in-office, power-assisted liposuction/lipocontouring (PAL) treatment include: 
Less risks associated with surgery since general anesthesia is not necessary 
More gentle, precise treatment when compared with lipocontouring techniques of the past 
No need for an offsite hospital or surgical facility and the additional inconveniences and fees associates with those facilities 
Many patients experience less recovery time than usual when compared to traditional liposuction techniques 
The temporary side effects from PAL techniques are often not as severe when compared to other liposuction techniques 
Dr. Boynton has 15 years of experience with in-office lipocontouring for patients of all body types. In-office lipocontouring has to be "staged" into two sessions depending on the number of areas and the volume of excess fat being removed. Most patients have some mild soreness the first night after the procedure, and many are able to return to work the following day (depending on their vocation). This procedure can be a wonderful option for many individuals. During the initial consultation with Dr. Boynton, he can evaluate the areas you would like to improve and talk with you about whether our in-office lipocontouring option is right for you. 
Please contact Boynton Plastic Surgery to learn more about this innovative lipocontouring treatment, or to schedule a personal consultation with Dr. Boynton.