3 Techniques for Reducing the Risk of Capsular Contracture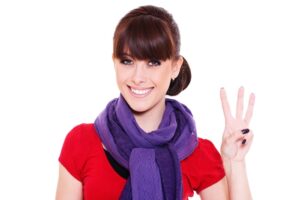 As mentioned in my previous blog post, capsular contracture is a condition characterized by the hardening and contraction of scar tissue around breast implants, sometimes resulting in discomfort, firmness of the implant, and a distorted breast shape. When performing breast augmentation – or any other surgery involving implants – I often employ three techniques that I have found can help reduce the potential risk of capsular contracture for my patients.
Subpectoral implant placement – Positioning implants underneath the pectoralis major muscle has shown to lessen the occurrence of capsular contracture, as well as visible rippling.
Minimal or no touching of the implant – For silicone gel implants, I can limit the handling of the implants prior to placement, and I use a Keller Funnel to minimize contact during placement. Additionally, I employ a triple antibiotic wash for implants. All three of these techniques help decrease the risk for bacterial contamination that may lead to capsular contracture.
Anatomic form stable cohesive gel implants – In addition to being regarded as some of the most natural-looking implants on the market, anatomic form stable cohesive gel implants such as Mentor®'s MemoryShape™ implants and Sientra® high-strength cohesive shaped silicone gel implants have exhibited a reduced rate of capsular contracture.
Ultimately, there is no way to guarantee that capsular contracture will not happen after breast implant surgery, but using these methods has proven to significantly reduce its occurrence in my patients.
– James F. Boynton, MD, FACS
Contact Boynton Plastic Surgery
To learn more about Dr. Boynton's techniques for diminishing the risk of capsular contracture, or if you wish to schedule a consultation at our office, please contact us today.