What Are My Breast Implant Options?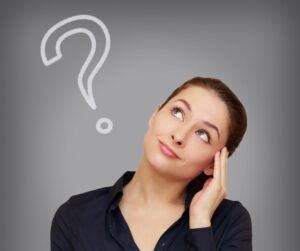 It is no longer a round world when it comes to breast implant options. In my practice, I offer many different breast implant options, including traditional silicone gel implants, highly cohesive or form-stable cohesive silicone gel "anatomic style" implants, and saline breast implants. Selecting the right breast implants will depend on a number of factors unique to every individual. During the breast augmentation consultation, I work closely with each patient to determine her specific needs and expectations for surgery, which helps me formulate a clear understanding of which type of implants may most effectively achieve her goals. In addition, I take a number of measurements of the breast and chest wall in order to formulate a "biodimensional plan" for that patient's tissues, and to best recommend an appropriate breast implant that fits with that particular patient's tissues.
My bias as an aesthetic plastic surgeon specializing in aesthetic breast surgery is strongly towards using silicone gel breast implants. I believe these to be the best breast implant choice for patients from the standpoint of simulating a natural breast tissue look and feel, as well as being longer-lasting and definitely more durable than the saline breast implant. When I started my practice in 2005, 100 percent of breast implants were saline breast implants; now I am virtually 100 percent silicone gel breast implants. I think the newer form-stable cohesive or highly cohesive (also known as gummy bear) breast implants are also an exciting adjunct to my practice. These are the most natural appearing implants, and in selected patients with certain types of anatomy in the chest area, they too can be an excellent choice. Patients that really don't want extra "fullness" in the upper pole are one group of patients that really love the new form-stable cohesive gel implants. Saline breast implants are still an option, as well.
Also called "gummy bear" implants, tear drop, or anatomic form-stable cohesive gel implants, highly cohesive gel implants are the newest FDA-approved implant options in the United States, though they have been used in Europe for quite some time longer. These implants are designed for patients that want a more natural, "non-augmented" appearance with less upper pole fullness. Sientra® HSC (high strength cohesive) gel anatomic implants come in several profiles and Mentor®'s MemoryShape™ offer a range of excellent form-stable implant choices.
Another implant type I am excited about is Sientra®'s round textured silicone gel breast implant. This is composed of Sientra®'s 5th generation HSC silicone gel with a textured silicone shell. The round textured implant is a nice option that still has many of the positives of a round gel implant, but for individuals with concerns of "bottoming out" or in revision downsizing cases, this can be an excellent choice.
Ultimately, every patient has certain anatomic features that may lend well to particular types or subtypes of breast implants, and fully understanding those nuances can make all the difference. At the time of the consultation, I will explain the potential advantages and disadvantages of each implant option based on each patient's unique needs and goals. After doing so, we can more accurately select the breast implants that will most effectively meet or even exceed that patient's expectations.
– Dr. James F. Boynton, Board Certified Plastic Surgeon
Contact Our Office
For more information about breast implants, or to schedule a consultation with Dr. Boynton, please contact us today.