Why I Offer MemoryShape™ Breast Implants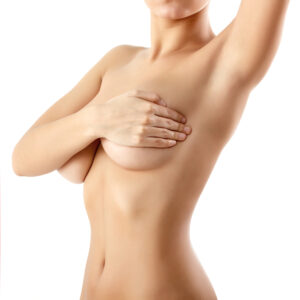 MemoryShape™ breast implants are a highly-cohesive, "tear drop" shaped implant option produced by Mentor® – one of the leading implant manufacturers worldwide. I offer MemoryShape™ implants because Mentor® uses the ideal gel properties (crosslinking) to produce their implants which help to provide the optimal combination of form stability (shape) and natural feel (softness). Additionally, through a six-year post-surgery study, Mentor® implants have the lowest rupture, capsular contracture, and gel fracture rates of any current anatomical implant choices on the market.
In addition to their look, feel, and reduced rupture rates, MemoryShape™ breast implants offer a variety of advantages when compared to traditional silicone and saline implants. Some key benefits include:
A more predictable result over a longer period of time.
A clinically-documented performance of low capsular contracture (scar tissue formation).
A decrease in potential for movement once placed (less likely to succumb to gravity over time).
A decrease in the occurrence of rippling.
Ultimately, the "tear drop" shape and form-stable composition of MemoryShape™ breast implants can help patients achieve some of the most beautiful, natural-looking breast augmentation results.
For information about candidacy for MemoryShape™ implants, read my previous post entitled "Anatomic-Shaped, Form-Stable Cohesive Gel Breast Implants," or contact my office to schedule a consultation.