Trauma Reconstruction is surgery that repairs injuries to the hand and its underlying structures which control the hand and hand function (mostly located in the forearm). This includes the muscles, tendons, nerves, bones, ligaments, and joints, as well as overlying skin and soft tissue. A need for hand surgery may arise from fractures of the hand, wrist or phalanges (fingers and thumb), burns, or crush or sharp (glass or knife) type injuries to the hand, digit, wrist, or forearm. Other hand surgeries arise from compression of nerves, compression and pain associated with moving tendons or joints, repetitive stress, or the development of cysts or mass on the hand or digits such as cysts (called ganglion cysts or mucous cysts), tumors, or infections of the hand or tendon sheath (tenosynovitis). The surgery focuses on restoring function to the hands, as well as keeping scarring to an absolute minimum.
Who needs hand surgery?
If you have had an injury that has caused you to lose some function of one or both of your hands, you may be an excellent candidate for trauma reconstruction of the hand. You must undergo a detailed clinical hand examination by a hand specialist such as Dr. Boynton so that the specific injury can be properly diagnosed, and he will be able to tell you if your specific injuries can be corrected with this surgery.
This may involve x-rays, imaging studies, or even nerve conduction studies (EMGs). Most patients are seen directly in the Emergency Room. They are frequently treated immediately or, if needed, taken to the operating room within a short time after the injury.
Overview of Hand Surgery
Depending upon the injuries you have experienced, Dr. Boynton will focus on reconstructing the skin, bones, tendons, arteries, and nerves of the hand in the best possible and functional way depending on the severity of the trauma. Trauma reconstruction varies greatly from one patient to the next because the surgery must be individualized based on your injury and what is required to correct it.
Your trauma reconstruction surgery will be performed in a hospital or outpatient surgical center, and the length of your stay will depend upon the extent of your surgery. Most patients can go home the same day, however. You will remain asleep during the procedure under a general anesthetic, or sometimes simply having sedation with local anesthesia, and you will need someone to drive you home after your hospital stay. You will also need some help around the house for a period of time.
Recovery After Hand Surgery
After surgery, all patients experience some degree of pain, swelling, and stiffness of the hand and sometimes even upper extremity. Most patients are placed in a bulky hand splint (below the elbow) after surgery in order to limit motion of certain digits which allows for the injured tissues to heal as well as facilitating the resolution of swelling; however, all patients have varying degrees of stiffness when the splint comes off when can take several weeks to many months to resolve. Most patients will take pain medicine, an antibiotic for several days, and sometimes an anti-inflammatory medicine like Advil or Motrin. Elevation of the hand is also helpful for swelling.
The amount of time it takes to recover from your surgery will depend upon many factors. Dr. Boynton will tell you what to expect and will monitor your progress after the surgery. It may be a few weeks before you can return to work, drive, or engage in strenuous activities, and it may be months before full sensation and use is restored to your hand. Many patients require hand therapy, involving a CHT (Certified Hand Therapist) to achieve the best level of function after surgery.
Surgical Risks
Hand reconstruction can sometimes be a complex procedure, but it is very safe when performed by a board certified plastic surgeon that is also fellowship trained in hand surgery like Dr. Boynton. Complications are rare, but include injuries to nerves, vessel, and tendons, which can often be repaired with subsequent surgery. Some injuries are so severe that reconstruction may not be possible.
Schedule a Hand Surgery Consultation
If you would like to schedule a hand surgery consultation with Dr. James F. Boynton, please contact our practice today. Dr. Boynton will be happy to answer your questions and discuss your options.
Locations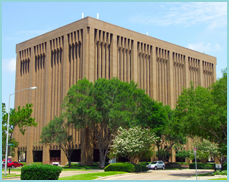 Welcome to Boynton Plastic Surgery. We invite you to view a short video presentation to meet Dr. Boynton and his staff and explore the beautiful office.
Dr. Boynton has many patients that travel from nearby towns and neighborhoods to seek his care and expertise. To better assist you, we have conveniently provided driving directions to our office from the following locations: