Skin cancers are the most common form of cancer in the United States, and there are approximately half a million new cases reported each year. About 80% of all skin cancers appear on the face; however, they can involve any skin surface on the body.
Skin cancer reconstruction is a surgical procedure to restore the appearance and function of the face after skin cancer lesions have been removed. The reconstructive surgery is sometimes performed after the skin cancer has been removed, although Dr. Boynton may be able to remove the cancer and perform the reconstruction during the same procedure.
Who needs skin cancer reconstruction?
While skin cancer is the most common form of cancer, it is also very treatable if it is recognized and treated early. Dr. Boynton works closely with Mohs surgeons for lesions of the face that require surgical removal, in order to minimize the amount of tissue removed and to ensure the margins are negative. Dr. Boynton then performs complex repairs, local flaps, as well as skin grafts and acellular dermal matrixes on the face in order to provide the best natural reconstruction. Replacing the defect with a local flap or graft will typically provide the best overall reconstruction, especially in larger defects.
Description of Skin Cancer Reconstruction
If the area to be treated is small, it may be performed as an outpatient procedure and many times in the office under just a local anesthetic to numb the tissue and an oral sedative to make you feel less anxious. For larger skin cancers, the patient may undergo surgery in a hospital or outpatient surgical center under a general anesthetic or sedation, and may need to spend one or two nights in the hospital after the surgery.
There are numerous techniques to reconstruct cancerous tissue of the skin. These include skin grafts, acellular dermal matrices, local tissue flaps, and free tissue transplants. These procedures involve using your own tissue to repair and replace defects left after cancer surgery. Dr. Boynton will do everything possible to minimize scarring. Subsequent treatments that help to reduce the appearance of scars, such as silicone gel sheeting, Fraxel laser therapy, and dermabrasion, may be suggested after you have healed from the reconstruction surgery to optimize the appearance of the scar.
Recovery After Skin Cancer Reconstruction
After your surgery or hospital stay, you will need someone to drive you home, and you may need some help around the house for a few days. The area will be bandaged, and you will most likely experience some swelling, bruising, numbness, and pain after your surgery. You will be given a prescription for pain medication and an antibiotic, along with detailed instructions on how to wash and change your dressings.
The amount of time it will take you to heal and how soon you can return to work depends on many factors. Dr. Boynton will monitor your progress carefully and give you instructions about returning to work and resuming your exercise program.
Patients that have been treated for skin cancer need to always wear at least 30 SPF or higher to avoid recurrence. Sunglasses and a wide brimmed hat are also recommended.
Surgical Risks
Cancer reconstruction is typically very safe surgery, and complications are rare. All surgery carries some risk, however, such as infection. Flap necrosis, wound healing delays and scarring are also risks that occur and need to be discussed in each particular case. It is important for Dr. Boynton to know about your medical history and about any medications you are taking prior to surgery in order to optimize the results.
Schedule a Skin Cancer Treatment Consultation
Please contact Dr. James F. Boynton to schedule a consultation for skin cancer treatment and reconstruction procedures. Dr. Boynton can answer your questions and address any concerns you may have. If you notice any skin irregularities, lesions, or abnormalities on the skin, please contact a physician immediately for evaluation.
Locations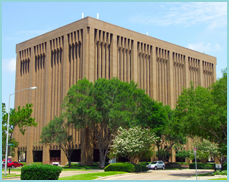 Welcome to Boynton Plastic Surgery. We invite you to view a short video presentation to meet Dr. Boynton and his staff and explore the beautiful office.
Dr. Boynton has many patients that travel from nearby towns and neighborhoods to seek his care and expertise. To better assist you, we have conveniently provided driving directions to our office from the following locations: