My Unique Technique for Breast Lift Surgery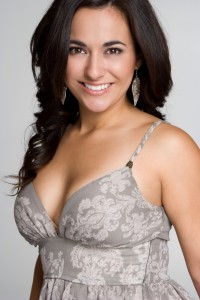 Breast lift surgery has traditionally (and still commonly today) been performed using an inferior pedicle wise approach. With this technique, most of the tissue removed comes from the top of the breast while tissue on the bottom of the breast is saved to support circulation to the nipple. The issue, however, is that the pull of gravity impacts the breasts over time, which can often lead to a "bottoming out" effect. Additionally, this approach tends to over-reduce the breasts and does not always provide the best projection, causing some patients to consider breast implants later down the road in order to restore an ideal shape and projection.
At Boynton Plastic Surgery, I often perform breast lift surgery utilizing a medial pedicle approach, rather than the inferior pedicle Wise-pattern technique. This innovative breast lift technique was popularized by Dr. Elizabeth Hall-Findlay, with whom I had the opportunity to work in 2005, and I was one of the first doctors in Houston to implement it into my practice.
As opposed to the inferior pedicle wise technique, the medial pedicle approach is designed to save tissue on the top inside aspect of the breast, limiting most tissue removal to the bottom of the breasts. This helps create a shape and projection similar to what can be achieved with breast implants. Incisions for this technique are generally made in the shape of an anchor, consisting of an incision around the areola, a vertical incision, and a mini lower crease incision – all of which should fade over time with proper scar management. I also perform liposuction in the armpit when needed in order to shorten the breast crease, or the area under the breast incision, to reduce its visibility from the side.
Ultimately, the breast lift technique I utilize will depend on specific needs and goals. For some patients (particularly moms who have lost volume in their breasts after pregnancy), I may utilize an "auto-autologous" technique during which breast tissue is internalized in the lower central area of the breast to mimic the shape and projection a small implant would produce. In other instances, I will even perform different techniques on each breast to account for existing asymmetries. Each case is individualized, and my patients have been so excited to achieve a fuller, more uplifted shape for their breasts.
– Dr. James F. Boynton, Board Certified Plastic Surgeon
Contact Our Office
For more information about breast lift surgery, or to schedule a consultation with Dr. Boynton, please contact our office today.