Dr. Boynton Named a Houston Top Doc for 2014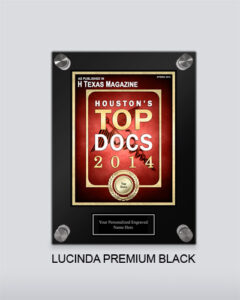 We are proud to announce that Dr. James F. Boynton has once again been selected as one of 'Houston's Top Docs' by H Texas Magazine! This year's recognition marks his tenth straight year of being named to the publication's Top Doctor list, a run that includes accolades for Houston's Top Doctors on the Fast Track in 2007 as well as Houston's Top Doctors for Women in 2008.
In order to be named a Top Doc by H Texas Magazine, physicians must receive votes from patients and medical professionals who submit their nominations via mail or by filling out an online ballot. Of all the doctors in the Houston area who receive nominations, only the top 1-2% are ultimately selected to the Top Doctor list.
In response to this most recent designation, Dr. Boynton says he is both honored and grateful to be held in such high regard by his patients and medical peers, adding that he will strive to continue providing an exceptional level of care for those seeking cosmetic or reconstructive plastic surgery.
Contact Our Office
For more information about Dr. Boynton's Top Doctor award, or to schedule a consultation at our office, please contact us today.