Dr. Boynton performs the full gamut of facial rejuvenation and restoration depending on a patients desires, changes that occur with aging, and goals.
"Liquid" Facelift
Starting sometimes in their 30s but definitely in their 40s most patients show changes of aging in their face that start to bother them…facial aging is effected by genetics, exposure or history of smoking, and sun exposure. In many patients with "early" signs of aging, non – surgical options can restore and rejuvenate the face without having to undergo a lengthy recovery. BOTOX® Cosmetic is a popular method of restoring the appearance of the forehead and can also elevate the brow to some degree as well as improve the crow's feet lines on the sides of the eyes. Patients start to lose "fat" in their faces and get heavier "smile lines" or nasolabial folds about this time. There are a variety of fillers (Juvederm®, Radiesse®, Sculptra® Aesthetic, Restylane®, Perlane®, Artefill) that can add volume back in this area as well as the corners of the mouth and jaw line area. This all done together is essentially a "liquid face lift" which restores a number of concern areas in the facial area without "incisional surgery". The other area that is often addresses is excess fullness in the neck/chin area. This can be done with either liposuction alone or a neck lift such as as the iGuide percutaneous trampoline platysmaplasty.
Full Facelift
Before
After
View the Gallery
Some patients need more than this and have too much excess skin, sagging jowls, etc. for this procedure. These patients benefit from a full face and neck lift. This involves a hidden well concealed incision just in front of the ear and into the hairline a bit as well as behind the ear. This allows the tissues of the cheek and neck to be freed up and lifted in two layers. Dr. Boynton separately raises the skin layer and then also raises the "SMAS" or deep layer of the face to give a more lasting result. Dr. Boynton seeks to achieve very natural results that are not over tight or over pulled that highlight each patients natural beauty and do not seek to change the way the patient looks. Patients typically need two weeks to recover and stay overnight in a special overnight room.
Incisions for a facelift usually begin hidden above the hairline at the temples, and extend in a natural line around the ear to the lower scalp. After removing excess fat and skin, and tightening the underlying muscles, the incisions are sutured.

Schedule a Facelift Consultation
If you would like to learn more about how facelift surgery can help you meet your goals, please contact Dr. James F. Boynton to schedule a consultation. Dr. Boynton can discuss all aspects of facelift with you and answer any questions you may have.
Locations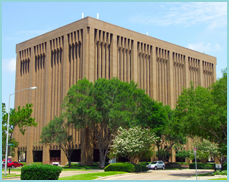 Welcome to Boynton Plastic Surgery. We invite you to view a short video presentation to meet Dr. Boynton and his staff and explore the beautiful office.
Dr. Boynton has many patients that travel from nearby towns and neighborhoods to seek his care and expertise. To better assist you, we have conveniently provided driving directions to our office from the following locations: