Breast augmentation or enhancement is a very popular and common procedure that many women desire for a variety of reasons. It absolutely improves self esteem. It is an excellent way to restore and rejuvenate a woman's breasts after the changes that all women experience after pregnancy. The breast is stretched and expanded during pregnancy and lactation, afterwards the "glandular" tissue inside the breast often atrophies leaving most moms with varying degrees of "tissue deflation". Breast augmentation is a wonderful way to restore moms to their former selves. It is a very empowering procedure that exudes youthfulness and vivaciousness. Choosing implants that are appropriate to each patient is another important way to ensure a natural result.
Before
After
View the Gallery
Some patients consider breast enhancement prior to their child bearing years. Some have congenital differences and breast asymmetry, while others may simply be unhappy with their size and desire to have more fullness to fit their frame. The procedure is very empowering for women with an extremely high rate of satisfaction. It is a very safe outpatient surgical procedure that takes a little over an hour and patients are able to return home the same day. The majority of my patients are pain free in about 3 days, and can do most usual activities including showering the day after surgery. Heaving lifting, overhead reaching, and any kind of aerobic exercise are restricted for two weeks to ensure safety and minimize any risk of complications.
Details of the Procedure
The procedure is best approached using a tiny "inframammary" (IMF) incision along the crease under the breast. It is about the width of a quarter and heals extremely well and is well disguised. I have vast experience with patients of all demographics and types of pigmentation with their skin and the incision heals well and fades away. There are other incisions that can be made but none of them give the accuracy of placement of the implant as the IMF incision. There is also a decreased chance of nipple sensitivity changes as well as capsular contracture with this incision (as compared to the IMF incision). Implants are placed typically in the subpectoral pocket (under the chest wall or pectoralis muscle). Saline or silicone gel implants are selected by the patient. Since the FDA reapproved the use of the silicone gel implants in 2006, the pendulum has swung greatly in favor of silicone gel, because it's the most natural feel and long lasting implant.
Sometimes I perform a dual plane subpectoral breast augmentation when indicated especially in patients that have some "early" changes of breast ptosis or "droopiness" or "saginess" to the breast. This allows some degree of "internal lift" to be accomplished in conjunction with the breast augmentation. Sometimes this is not enough and patients require both breast augmentation and a lift (or mastopexy) together. Dr. Boynton has advanced training in this highly complex procedure to help determine the best plan for each patient.
Dr. Boynton utilizes a 'biodimensional planning" with each patient that involves taking specific measurements with each patient. Then the measurements are converted into the best implant size for each patient. The patient then gets to try on the implants in a special "sizer" bra that simulates the final result. This way, Dr. Boynton incorporates the science of the measurements with each patients goals and wishes to arrive at the best result for each particular patient. Dr. Boynton also utilizes a special sizer at the time of surgery to ensure the best size and goals for each patient.
Risks of surgery such as hematoma are nationally quoted as about 1% of all patients in the U.S. Currently Dr Boynton's risk of hematoma is well below that. In the event of a postoperative hematoma, early recognition and treatment are essential to remedy the problem.
Dr. Boynton is also commonly deals with challenging breast revision surgery which can involve doing 2nd time breast lifts, "down sizing" of unhappy patients with very large implants and adding lifts, as well as malpositioned implants, and patients with visible rippling or wrinkling of the implant; even symmastia or placement of alloderm or strattice for added tissue cover for visible implant show.
Dr Boynton utilizes a minimal touch or no touch technique with silicone gel implants that minimizes any risk of contamination, implant shell integrity loss, and even capsular contraction.

Common Questions:
Where will the scar be placed?
Typically I use a small inframammary incision hidden under the breast just over an inch in length. This incision heals better and has the highest success of well placed implants, less hardening (capsular contraction), and less nipple sensitivity problems.
How long is the pain and how soon to recovery?
85-90% of my patients are pain free in three days. All patients go home the same day and can even go out to dinner the evening after surgery if they desire. The patients are seen the next day in the office, the ACE bandage is removed and the patient is fitted into a comfortable zip in front sports bra. They can shower the day after surgery. All patients are given a prescription for antibiotics, pain medicine, and a muscle relaxer. Most patients take a mild muscle relaxer for several days and many elect not to take their pain medicine because they don't need it. Patients are doing most activities of daily living very quickly with the exception of lifting over 10 pounds, or exercise in the first two weeks.
How long will the implants take to "drop" into place?
Everyone that has implants placed below the muscle will look a little different at first. The implants are usually high, firm, and tight. The implants will "drop" into place as the swelling recedes over the coming weeks. We have a comprehensive program for implant displacement/massage or exercises for each patient that help facilitate the implants falling into place.
When can I go swimming?
Patients can take a bath, resume swimming, or get in a hot tub, lake, or ocean (if going on a vacation) 4 weeks after the surgery. Research shows that submerging the breast in water before then can increase the risk of implant infection.
How do I decide between silicone gel implants and saline filled breast implants?
Both are FDA approved devices and patients do well with either. I really let each patient decide what is best for them. Silicone gel implants feel the most breast-like, they probably last or hold up the longest, and they have less visible wrinkling or rippling as can be seen sometimes in patients that have very thin tissues. Either implant is placed below the muscle. There is a very informative website: www.breastimplantsafety.org that has further good scientific information about both types of implants.
Will I have any changes to nipple sensitivity?
Most patients will experience some transient increase or decrease in nipple sensitivity due to the "expansion" of the breast which resolves over several months. Most commonly patients notice their nipples are more sensitive.
Can I breast feed after the procedure if I choose to get pregnant?
Yes. I have never had a patient that could not breast feed after pregnancy.
How long do the implants last and when would they need to be replaced?
Many plastic surgeons tell their patients that saline implants need to be replaced every 10 years. I think that if there are no concerns or problems they only need to be changed if the patient desires a change. Saline deflation rates are typically about 1% per year. If a patient gets a saline implant deflation she will wake up one day and notice changes. It is usually spontaneous and not related to trauma. Silicone gel implants have been used since the early 1960s and we know from history that even with the older generation of implants that they often would last 20 to 30 years. The current 4th or 5th generation silicone gel implants have better implant shell designs as well as a more cohesive gel that will be less susceptible to leakage or rupture. The current silicone gel implants have been used since 2006 and we have every reason to believe they will endure at least as well as the older silicone implants.
Are there any health concerns with using silicone gel implants?
Most of the "scare" with silicone gel breast implants stems from the 1980s and 1990s when many women had their ruptured silicone implants removed. The FDA took silicone gel implants "off the market" in 1992 and it then became the most studies medical device of all time. Law suits claiming illness and sickness in patients from silicone gel implants were rampant during this time claiming arthritis and a number of health conditions being caused by the silicone gel implants which were subsequently shown to have no scientific bearing. Repeated studies have shown them to be very safe. All major countries in the world use silicone gel implants. Saline implants are rare outside the US. The website www.breastimplantsafety.org has more details on this topic.
How do I pick my size?
Dr. Boynton utilizes a system of "biodimensional planning" that basically involves a number of careful measurements about the breast and chest wall. This is a way to take into account the tissue characteristics and body measurements to help figure out what implant may be best suited for that particular patient. This is analogous to having a custom tailor measure a patient for a custom outfit. Afterwards, the patient is able to try on sizer implants in a special bra that simulate the changes with breast enhancement. This way, each patient can get an idea of what size they like. Dr. Boynton is able to put together the science of the measurements with the patient's desires and arrive at consistent excellent results that patients are excited about.
Schedule a Consultation
Dr. Boynton can answer all of your questions about breast augmentation during an initial consultation. At this meeting, he will discuss all aspects of the procedure with you, and show you examples of a variety of sizes, shapes, and types of breast implants. If desired, he will also help you determine if you are a good candidate to combine your breast augmentation with a tummy tuck or other cosmetic procedures during a mommy makeover. Please contact us to schedule a consultation with Dr. Boynton, or if you would like more information about breast enhancement.
Related Posts
Benefits of Breast Augmentation with a Lift
Over time, the majority of women begin to experience some…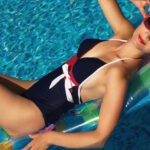 Breast Augmentation After Breastfeeding
At Boynton Plastic Surgery, one of my particular areas of…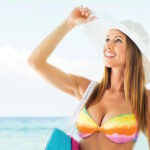 My Breasts Are Uneven After Augmentation – What Should I Do?
If you notice irregularities in regard to the size and/or…
Locations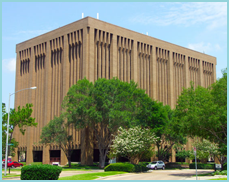 Welcome to Boynton Plastic Surgery. We invite you to view a short video presentation to meet Dr. Boynton and his staff and explore the beautiful office.
Dr. Boynton has many patients that travel from nearby towns and neighborhoods to seek his care and expertise. To better assist you, we have conveniently provided driving directions to our office from the following locations: